New Nail Collection: Mavala launches '+ Silicium' polishes A/W21 So Future Collection
We invite you to celebrate the party season with So Future, our new collection bursting with sparkles and grown-up glitter. T
Created during lockdown, the So Future colours were formulated with to transport wearers into a future of promise. Their unique take is a retro-futurist look, with inspiration from both science fiction and high fashion catwalks; combing beautiful pops of gold and silver, with metallic hues and modern textures.
Scorpio season often sees a resurgence in black polish; So Future contains a chromatic duo of Black and White. Juxtaposing the sweetness of a pearlescent white with a dark and dangerous black, with flecks of gold glitter. In contrast to the glitters and gold, there's a blossoming lilac within the collection. Emblematic of calm and introspection, a hope of better days ahead. So Future leans into the duality of the colours within the collection; daytime elegance meets night time extravagance!
New Nail Collection
Golden Clash: A gold and copper glitter, stellar contract for crazy nights
Royal Gold: A pure and deep gold, the magnificence of a royal jewel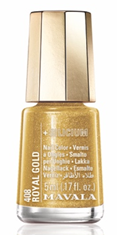 Star Palace: A silver glitter, total strass effect for the modern princesses
Precious Lilac: A soft and refined lilac, allegory of timeless elegance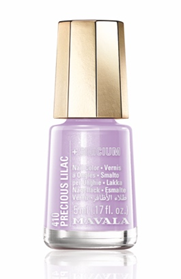 Moon Chic: A lunar white, pure and candid, the halo of innocence under the stars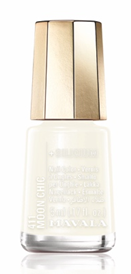 Fashionista Black: A black and gold glitter, queen of the dance floor after midnight
MAVALA Match with…
The new So Future collection is enhanced by using Mavala's Gel Finish Top Coat, which will leave nails with a quick-setting glossy gel effect finish.
The So Future collection complements our wide range of nail treatment and care services. This includes a world leading selection of nail strengthening, whitening, and brightening products, designed to keep nails healthy, happy and beautiful.