Mavala's Christmas Guide: Beauty Gifts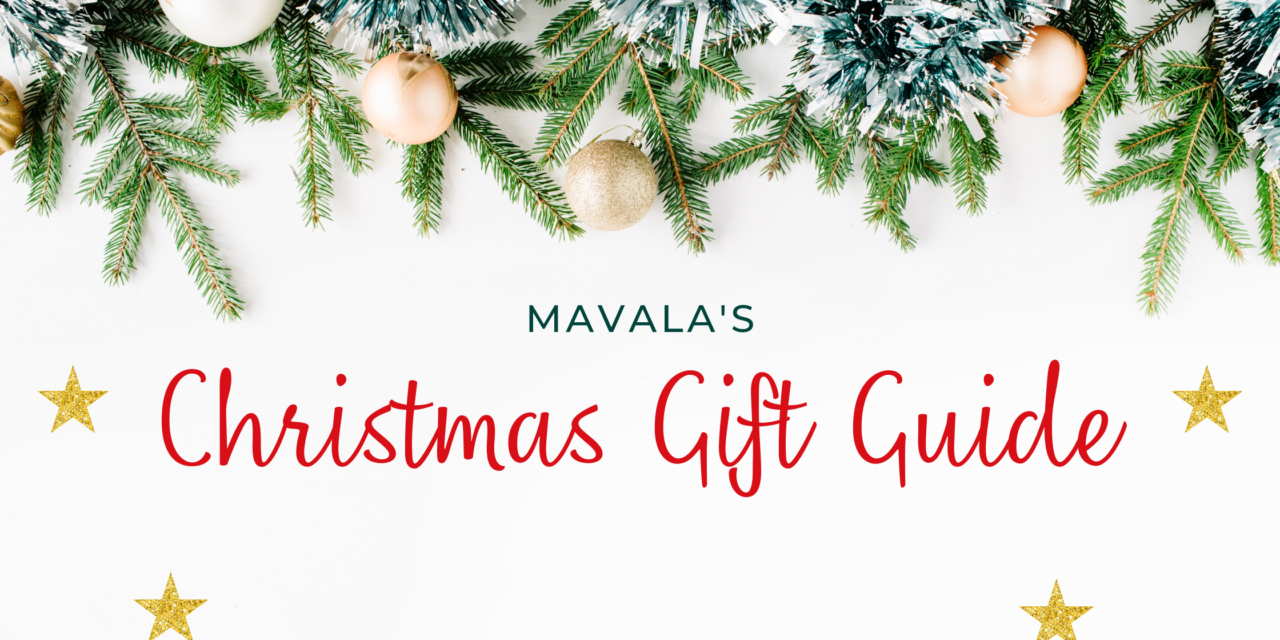 Looking to celebrate a Mavala-lous Christmas this year? We're pleased to share our limited-edition range of beauty gifts for Christmas 2021! In an exclusive design partnership with illustrator Charlotte du Jour, the range has been carefully created with delectable shades and. Encapsulating the Christmas spirit, it includes a mixture of stocking fillers and luxury gifts to suit any wish-list.
£25 and Under Stocking Fillers
Fabulous Lashes, RRP £21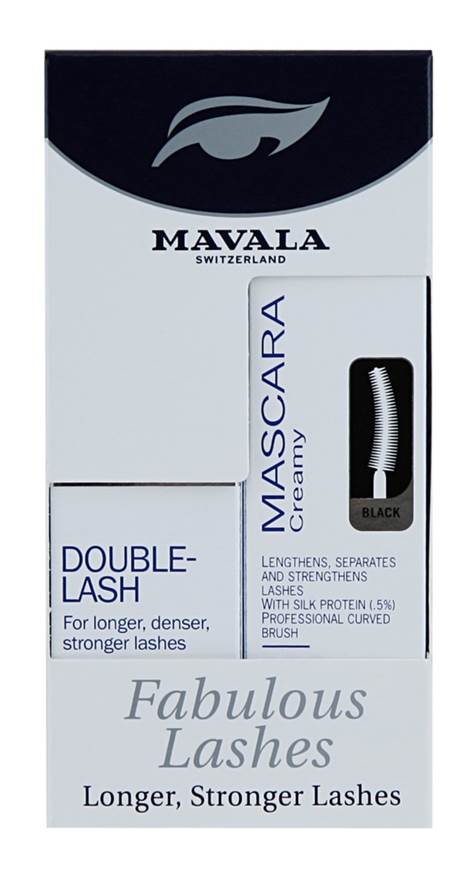 This two-step duo leaves lashes looking gorgeous both day and night. Amplify lashes during the day by using Mavala's Creamy Mascara, infused with an effective protein-based formula to lengthen and strengthen. At night, use the award-winning Double Lash, a nutritive treatment to lengthen, strengthen and thicken the lashes within 28 days.
Christmas Tree Hand and Lip Care, designed by Charlotte du Jour, RRP £20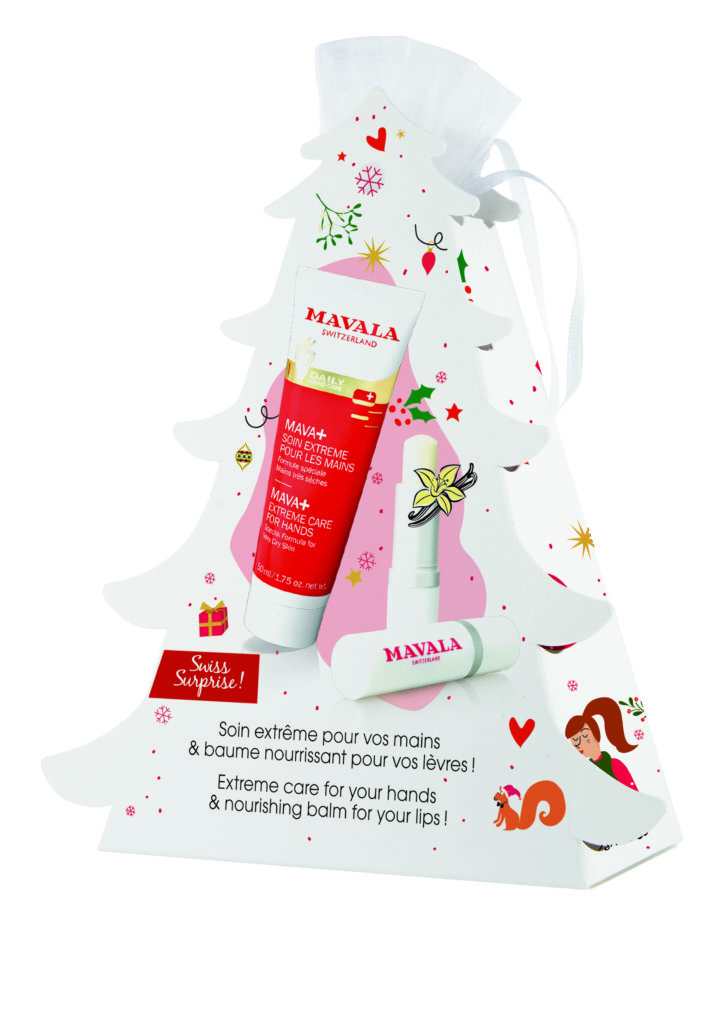 Helping to provide ultimate comfort, the set includes Mava+ hand cream specifically formulated for very dry hands and Mavala's Lip Balm. With added SPF 15, the balm relieves damaged lips with a subtle vanilla fragrance. After use of the Christmas Tree set, hands and lips will be left feeling supple, soft, and youthful.
Inspired by the festive period, Charlotte's illustrations perfectly capture a warming and wholesome Christmas. Charlotte takes everyday occasions and transforms these into humorous, joyful, creations for all to enjoy.
Nail Polishes
Christmas Trio's, RRP £13.50
4 Colourways available
Sets available: Comet Trio (Gotland, Pure Diamond, Goa). Cupid Trio (Riga, Rose Shell and Velvet). Rudolph Trio (Duchess Rose, London, Las Vegas). Dancer Trio (Lisboa, Glasgow and Vibrant Pearl).
Santa and his Little Helpers, RRP £13.50
Encapsulating the traditional Christmas spirit, Santa and his Little Helpers are the seasonal trio everyone would love under the tree. The set includes Mavala's best-selling polishes Pink Diamond, Moscow, Pure Diamond, all adorned with festive Santa and Elf hats.
Swiss Mountain duo sets, RRP £9
4 Colourways available
With four colourways available, Miss Trendy; Miss Sporty; Miss Chic or Miss Festive. From sparkly silvers, to darker reds, the handy 5ml bottles are an ideal last-minute beauty gifts stocking filler.  
Gifts £44 and under
Skin Vitality Festive Purse, RRP £44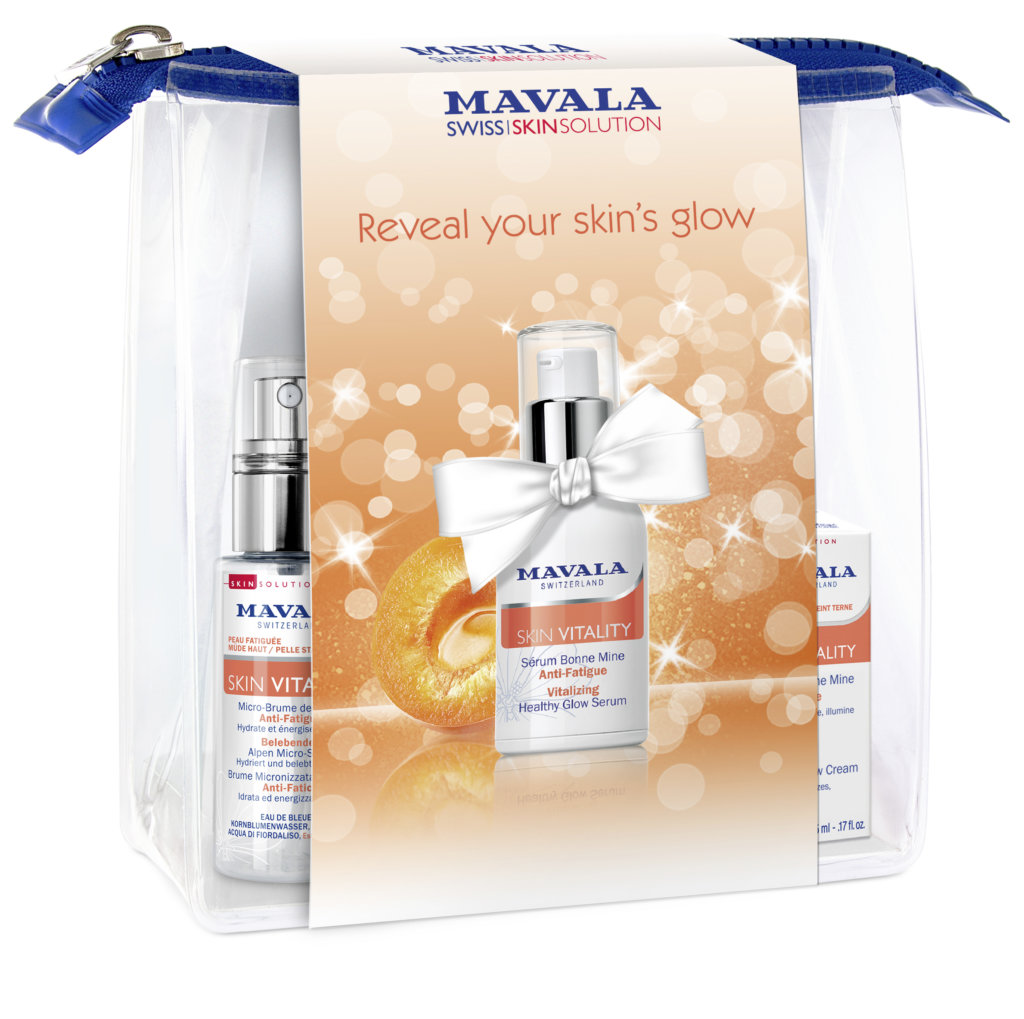 Revive tired skin this Christmas with a dose of Alpine Energy. Achieved through Mavala's Healthy Glow Festive Purse, a trio of re-energising skin treats.
Specially formulated for skin suffering from lack of sleep, stress, pollution and other damaging factors. The set promises to tone, protect, hydrate and restore radiance to dull skin. Rich in Swiss Apricot extract, antioxidant Vitamin C or micro-encapsulated alpha hydroxy acids (AHA), the products help tired skin regain a radiant glow.
The purse contains the Skin Vitality Micro Mist (125ml), Healthy Glow Serum (30ml) and 'Baby Skin' Sleeping Mask (5ml).
Aqua Plus Festive Purse, RRP £30.25
Suitable for thirsty skin, the Aqua Plus Festive Purse is formulated specifically for dry and dehydrated skin. Containing three molecular weights of Hyaluronic Acid, the formulas provide an intense hit of rehydration through all the epidermal layers. It helps to reduce skin tightness and premature wrinkles.
The purse contains the Clean & Comfort Micellar Water (100ml) to remove traces of makeup gently. The Aqua Plus Featherlight Cream (45ml), for hydration throughout the day. And the Aqua Plus Sleeping Mask (5ml), for overnight comfort and moisture infusion.
Pore Detox Festive Purse – RRP £29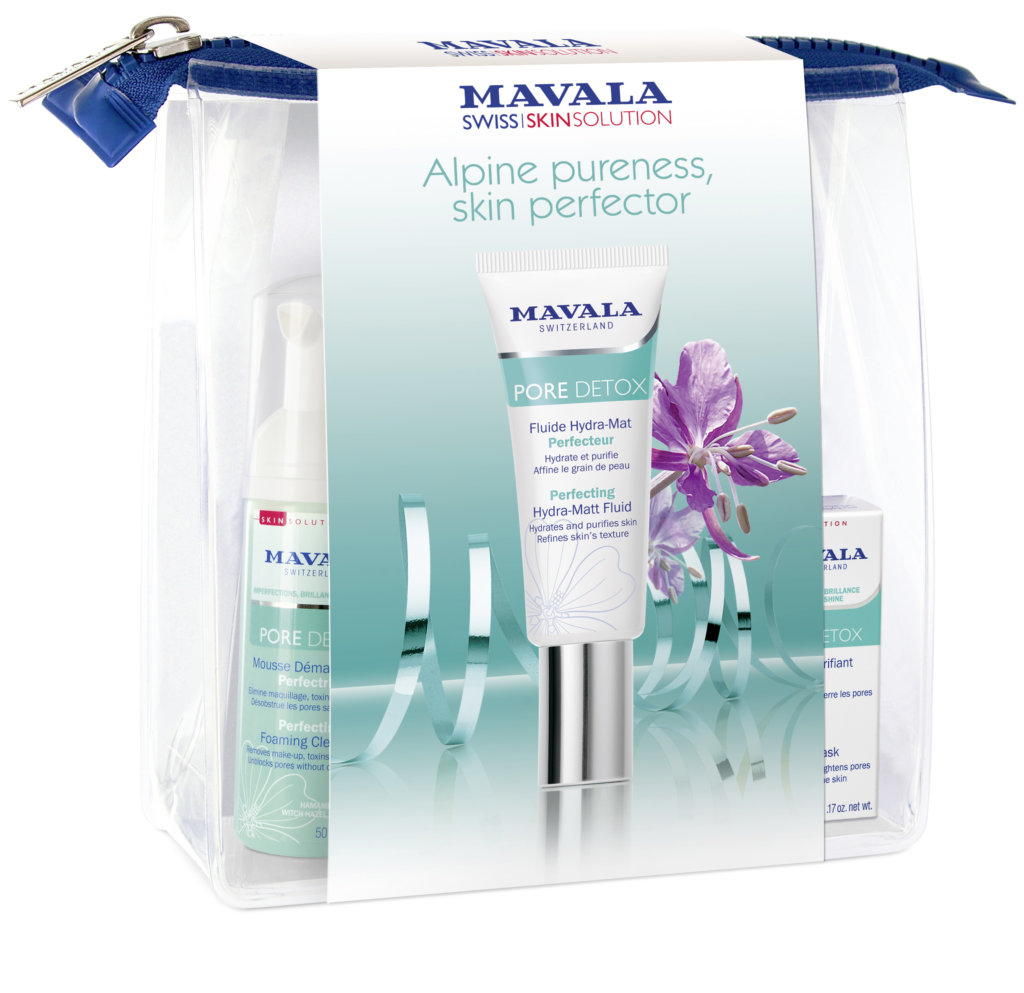 Targeted towards those with an oiler complexion, this set helps to leave skin feeling fresh with no unwanted shine this Christmas.
The trio set includes the award-winning Foaming Cleanser (50ml), helping to remove toxins and unblock pores without drying the skin, the Perfecting Purifying Mask (5ml) to aid in tightening pores, and the Hydra-Matt Fluid (45ml) to hydrate and purify the skin.
Anti-Ageing
Nutri Elixir Festive Purse – RRP £40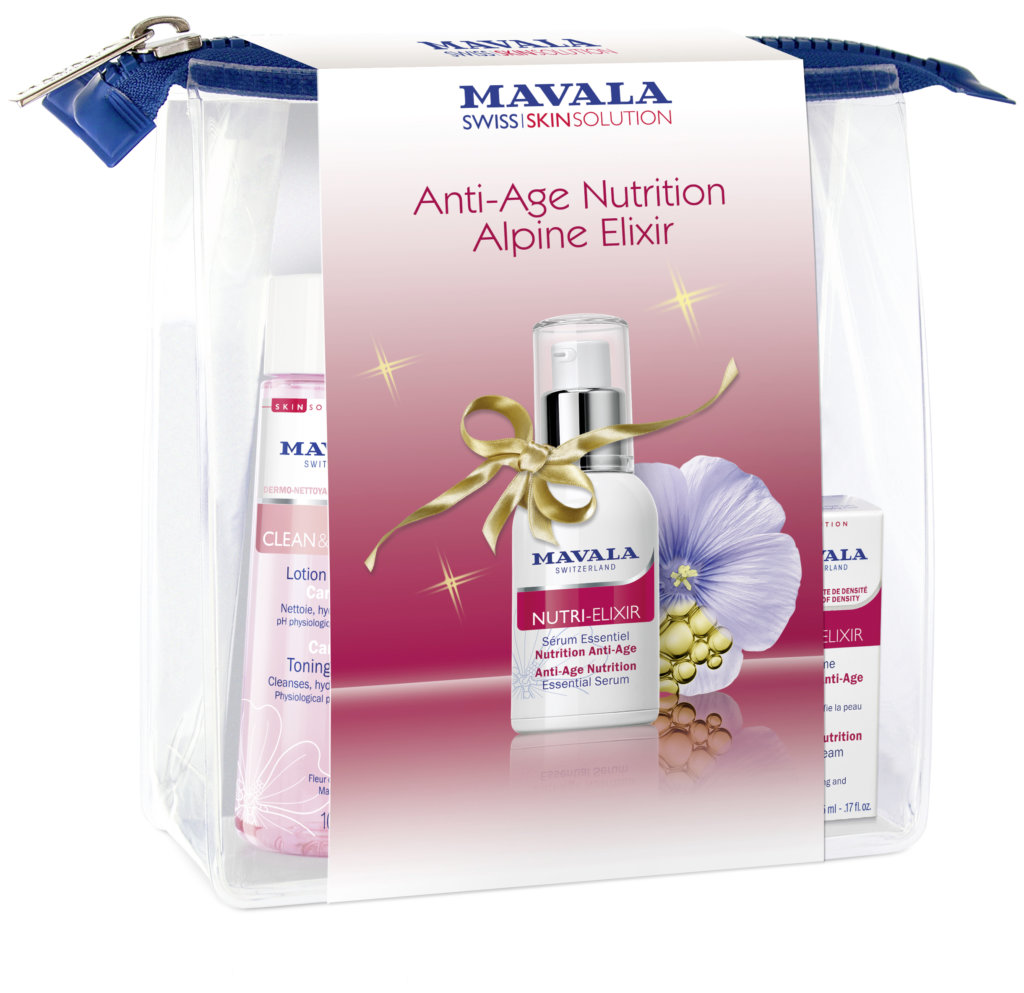 The travel sized bottles include Mavala's Clean and Comfort Toning Lotion (100ml), to cleanse, hydrate and soothe the skin. Along with the lipid-boosting Nutri Elixir Essential Serum (30ml) and Ultimate Cream (5ml) for daily use.
Specifically targeting dry skin and helping to increase skin density, users can reveal a sparkling complexion from the inside out.
Anti-Age Festive Purse – RRP £40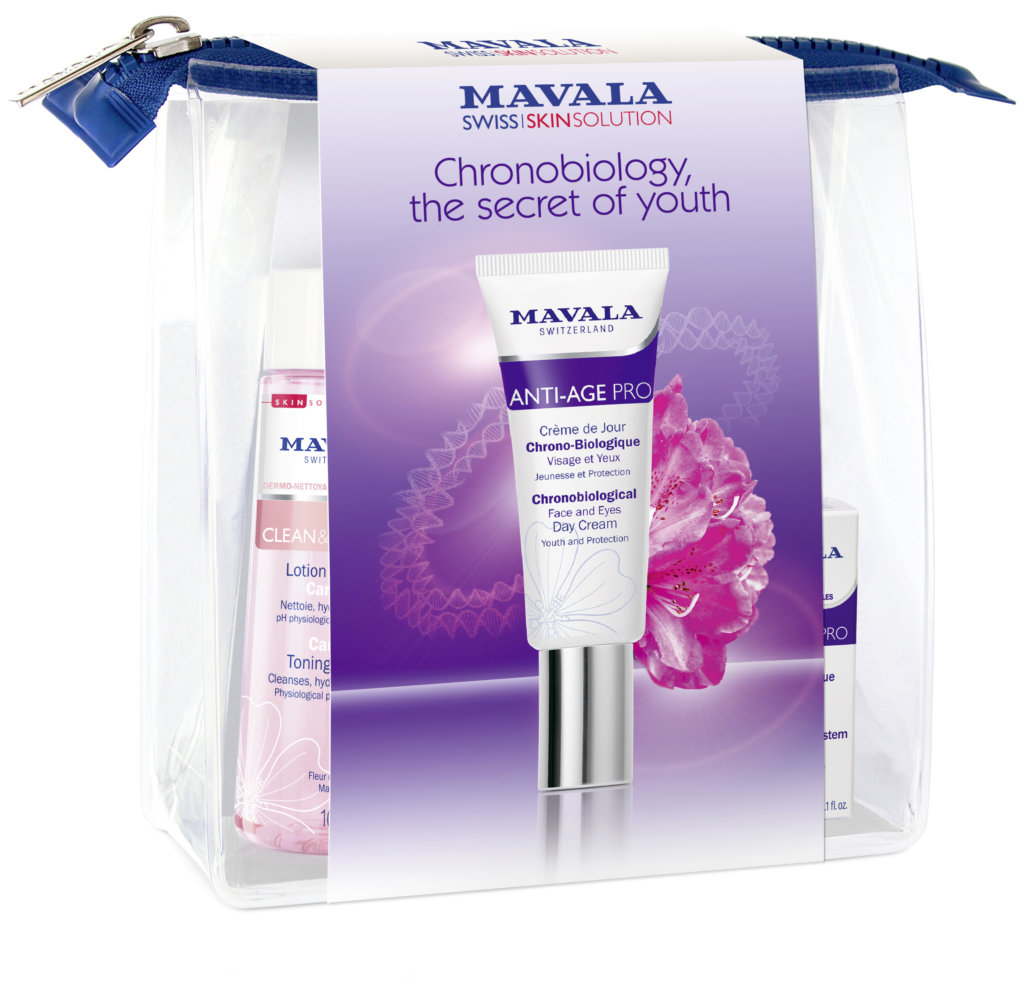 As Cher said 'If I could turn back time…' With Mavala's Anti-Age Festive Purse skin will be left looking renewed and youthful with visible results.  This wrinkle-busting trio is formulated with a clever time release system, helping the products work with nocturnal skin activity to eliminate toxins and accelerate cell renewal.
The set include Clean & Comfort Toning Lotion (100ml), Anti-Age Pro Day Serum (3ml) and Anti-Age Pro Day Cream (45ml)
Nail Care Beauty Gifts
Mavala's Secrets, RRP £30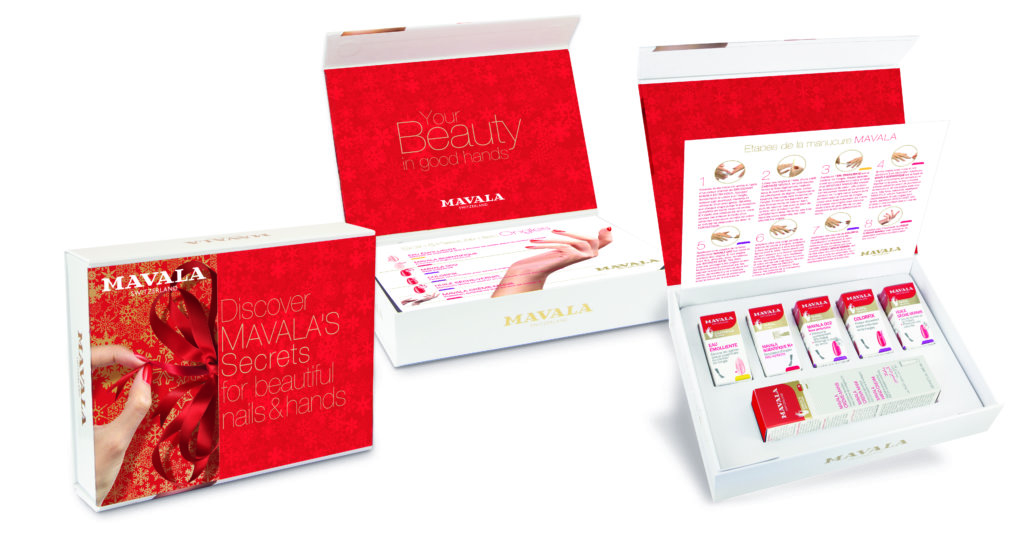 For those wanting to delve into nail care, this is the ideal present to help solve all nail care needs.
The Mavala's Secrets set includes hand cream, cuticle remover, best-selling Scientifique K+ nail strengthener. Along with manicure must-haves including the 002-base coat, Colourfix topcoat and oil seal dryer.
Shop the Christmas sets via Beautiful at Home, John Lewis, Look Fantastic and leading pharmacies