THE MUST-HAVE INGREDIENTS FOR SKIN NUTRITION
Decoding ingredients within our skincare routine and knowing which are best suited to each skin type can often be a mindfield. With a world of ingredients to be discovered, there are many must-have ingredients needed for skin nutrition. Helping to decode a few of the most important ingredients for each skin type, our in-house expert Lynn Gray is on hand with her recommendations.
Hyaluronic Acid
The powerhouse ingredient of Hyaluronic Acid is well known for its skin benefits, especially alleviating dry skin and providing skin with much-needed moisture.
Lynn says "Applying hyaluronic acid, or HA, regularly in your routine is beneficial to everyone, regardless of your skin type but will especially benefit dehydrated skin. Its restorative abilities help to draw moisture from the deeper layers of skin and can reduce skin tightness, sensitivity and premature wrinkles"
"When choosing a product with hyaluronic acid, opt for one that contains a high concentration as this will determine how far the HA will penetrate into the skin. Multi-weight serums have longer-lasting results and are more hydrating." Lynn adds.
Try our Aqua Plus range which contains an infusion of triple weight of hyaluronic acid and Swiss Mallow Flower to provide the skin with an intense hit of rehydration through all of the epidermal layers. Range consists of: Multi-Moisturising Intensive Serum, Multi-Moisturising Featherlight Cream and Multi-Moisturising Sleeping Mask.
Aloe Vera
Aloe Vera has been used as a natural ingredient for skincare for thousands of years to treat a number of topical skin conditions.
"As a skin-friendly plant, aloe vera offers low risk of causing allergies, sensitivity or skin reactions making it ideal for those with irritated skin. Rich in vitamins, aloe vera contains polysaccharides which offer hydrating and anti-inflammatory benefits along with phytosterols that help to soothe itchiness and irritation." Lynn says.
"Aloe vera is particularly beneficial for sunburn with its cooling properties helping to soothe the skin and provide hydration. This ingredient will help repair the skin barrier more quickly especially after any kind of burn has created damage to the skin's moisture barrier." Lynn adds.
Try our Clean & Comfort range which is rich in soothing aloe vera, pure alpine water and Swiss mallow flower. The delicate range suited towards sensitive skin efficiently removes toxins, make-up and impurities without the need to scrub. The range consists of: Toning Lotion, Cleansing Milk and Micellar Water.
Swiss Linseed Oil
"Swiss Linseed Oil, or also known as Flaxseed Oil, is great for the skin due to its richness in fatty acids and is particularly targeted towards those with dryness and looking to increase skin density."
"As a soothing and softening oil, this will help produce a tighter and bouncier appearance on the skin. Particularly rich on Omegas, linseed oil will also help create a stronger skin barrier and acts as an anti-inflammatory on the skin." Lynn advises.
Try our Nutri Elixir range containing Swiss Linseed Oil, patented pro-lipid booster and bioactivated vegetal oils complex. The range specifically targets dryness and increases skin density. The range includes Essential Serum, Ultimate Cream and Absolute Night Balm.
Alpine Willowherb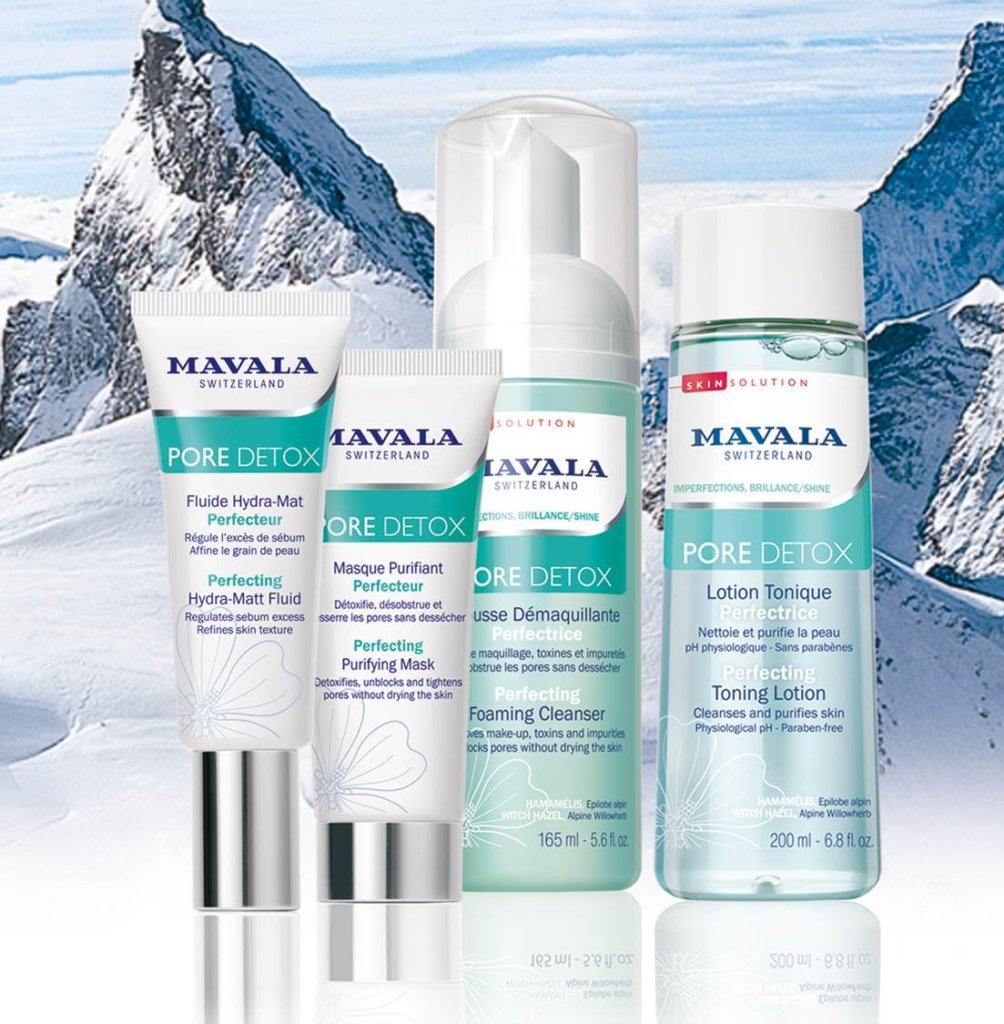 Epilobium fleischeri, also known as Alpine willowherb, is a plant extract widely documented for its skin-calming and antioxidant properties, due to its mix of polyphenols (a micronutrient that naturally occur in plants). This ingredient contains natural compounds which along with anti-oxidant benefits, also boasts anti-bacterial and anti-inflammatory properties, the latter which helps to target acne prone skin.
"Bacteria feeds on dead skin cells and sebum that build up, which is what consequently causes inflammation on the skin and pimples. Alpine willowherb helps to kill this specific bacteria, making it a hero ingredient to help reduce skin imperfections and clear skin." Lynn says.
"The plant also contains high levels of Oenethin B, a type of polyphenol, which helps to regulate skin sebum and restore skin's natural balance. It is especially beneficial for those needing to balance oily and combination complexions." Lynn advises.
Try our Pore Detox range which contains a seamless blend of alpine willowherb and perlite to target those with skin imperfections, shine and dilated pores. The range includes Purifying Mask, Foaming Cleanser, Toning Lotion and Hydra-Matt Fluid.
Vitamin C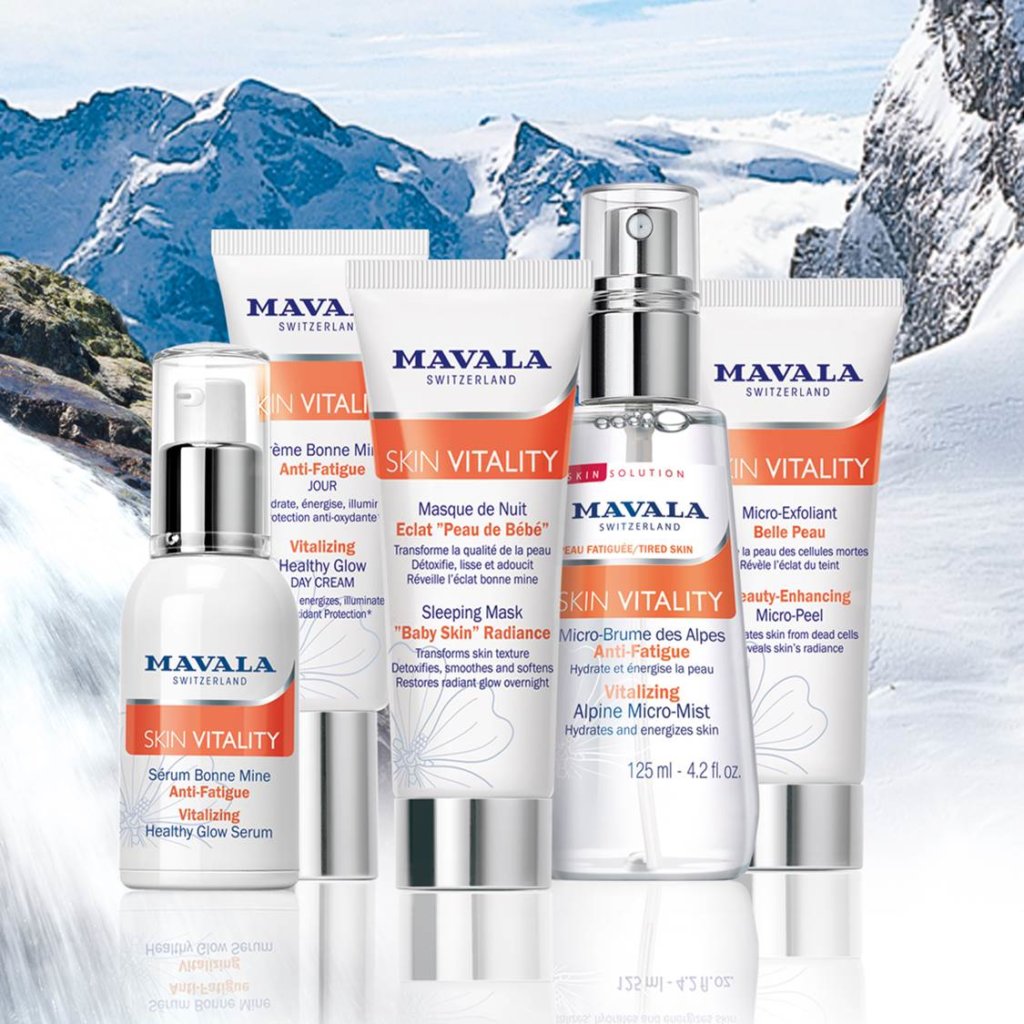 "When it comes to skincare, many of us are familiar with Vitamin C and for good reason. A popular ingredient within skincare, Vitamin C offers a wide variety of benefits when applied topically and as a result is suitable for all skin types. Benefits include antioxidants to help protect against damage and free radicals; encouraged collagen production; protection against environmental aggressors and a glowy and radiant complexion." Lynn says.
"Due to the environmental protection it offers the skin, Vitamin C should be applied in the morning as part of a daily skincare routine. This will mean skin is protected throughout the day against UV radiation." Lynn advises.
Try our Skin Vitality range which contains Vitamin C, micro-encapsulated AHAs and antioxidants to help tired skin regain a radiant glow. The range includes: Sleeping Mask 'Baby Skin' Radiance, Healthy Glow Serum, Glow Day Cream, Alpine Micro-Mist and Beauty-Enhancing Micro-Peel.