A Dose of Rose with Mavala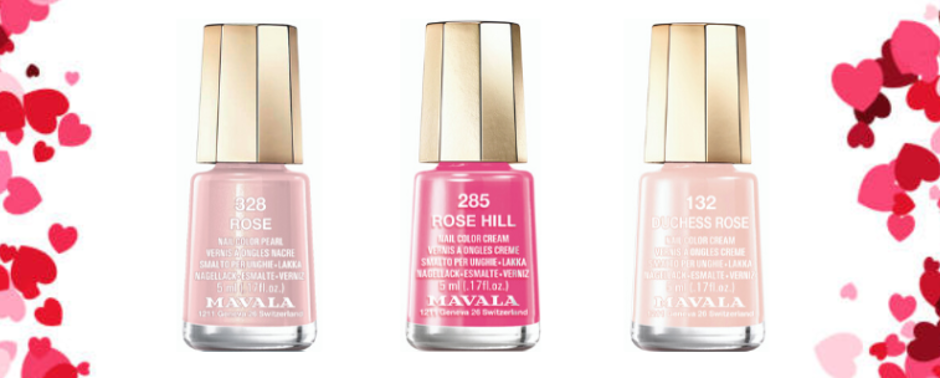 Whether you're single, newly dating, married, or "it's complicated," the 14th February is never a big deal until you find yourself frantically searching the internet for the best Valentine's Day gift ideas. While flower deliveries, boxes of chocolates and teddy bears are classic Valentine's Day gifts for a reason, why not think outside the box this year?
The perfect gift for a loved one, or even yourself, Mavala's mini colour nail polishes are not only thoughtful, but reasonably priced for a last-minute shop.
A gift for me
Valentine's Day doesn't have to be about showing love for another, it can be about self- love and treating yourself. Whether you decide to indulge in a box of scrumptious chocolates or treat yourself to a new beauty product for all-important pamper rituals, Mavala has a great range of shades to brighten your day. There's no better way to add a touch of romance to your outfit than with a shade of the occasion's favourite flower: Rose. A beautifully yet subtle pink, Rose will be the new go-to for a perfect manicure.
A gift for a loved one
Whether you're celebrating your first Valentine's Day together and want to impress with a thoughtful gift, or you've been married for more years than you can count and want to think outside the box. Switch it up this Valentine's Day by creating a handcrafted bouquet of Mavala's Rose-inspired shades, a fun and modern take on the traditional rose bouquet.
Will you be gifting a loved one Mavala's polishes this year or maybe even treating yourself? Let us know your Valentine's Day gift ideas!