Mavala goes Forest Bathing with NEW Chill & Relax Mini Color Collection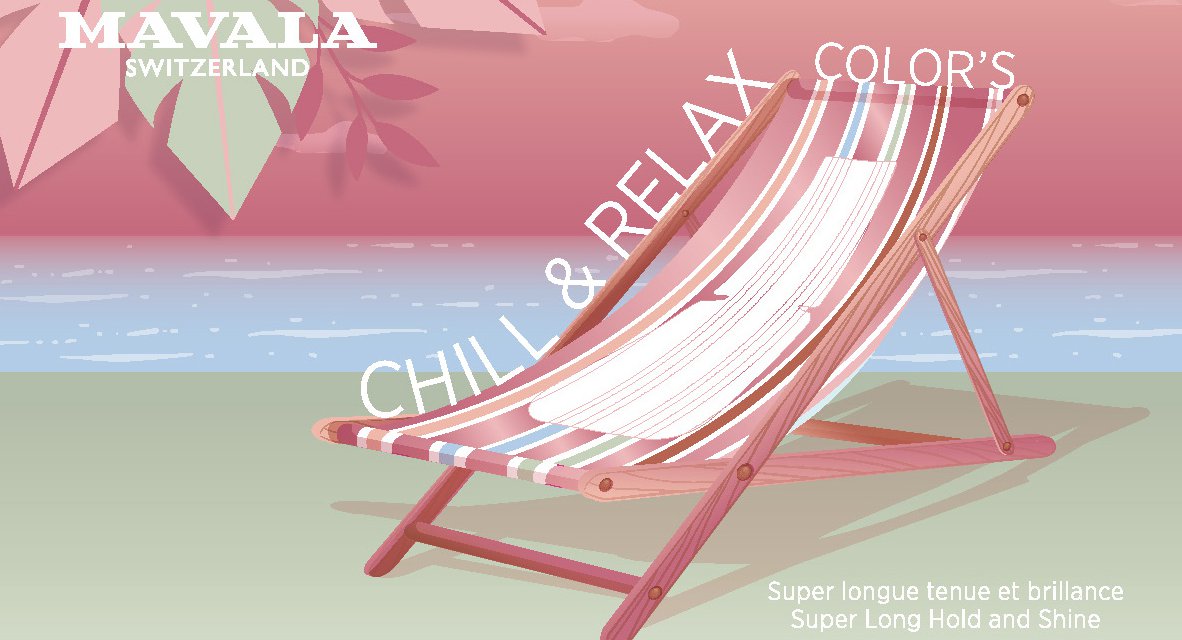 This Spring is all about slowing down the tempo to unveil a simple, delicate and pure nail collection with our brand new Mini Color collection: Chill & Relax.
The collection, which launches in stores at the end of February, embraces the soft colours of nature and consists of six effortlessly serene shades: Beige Chill, Blue Siesta, Green Zen, Brown Break, Pink Relax and Rose Nap.
Combining neutral tones such as off-whites, creams and ecrus, blended with sandy terracottas and burnt henna tones, this new collection is the perfect way to achieve an understated, yet stunning manicure for daily wear. Delicate and minimalist, the collection will provide a nod towards the natural world encouraging its users to embrace the beauty of tranquility.
Our Mini Colors have been designed to minimise solvent evaporation and its iconic golden capped economic 5ml bottles means that there is no wastage. A perfect size for travel, the formulation delivers microscopic air pockets to allow nails to breathe and is free from parabens and formaldehyde while being vegan friendly. The improved formulation glides effortlessly over the nails with super long hold and shine.
The Chill & Relax Collection:
Beige Chill – a soft beige-rose reminiscent of a moment of absolute relaxation
Blue Siesta – a pure and light sky blue like the summer sky
Green Zen – a porcelain green of supreme tranquillity
Brown Break – a cinnamon brown, like a generous and reassuring cocoon
Pink Relax – a peaceful nude pink like the first buds of Spring
Rose Nap – an antique rose reminiscent of a sweet alfresco summer's siesta
MAVALA Match with…
The new Chill & Relax collection is enhanced by using Mavala's Gel Finish Top Coat, which will leave nails with a quick-setting glossy gel effect finish.
The Chill & Relax collection complements Mavala's wide range of nail treatment and care services. This includes a world leading selection of nail strengthening, whitening and brightening products, designed to keep nails healthy, happy and beautiful.
In addition to targeted nail treatments products, the Swiss brand also has an impressive collection of hand purifying, softening, moisturising, repairing and rejuvenating hand creams.
RRP: £5.50 per 5ml bottle available on Feel Unique, Look Fantastic and John Lewis