When Mavala Went Viral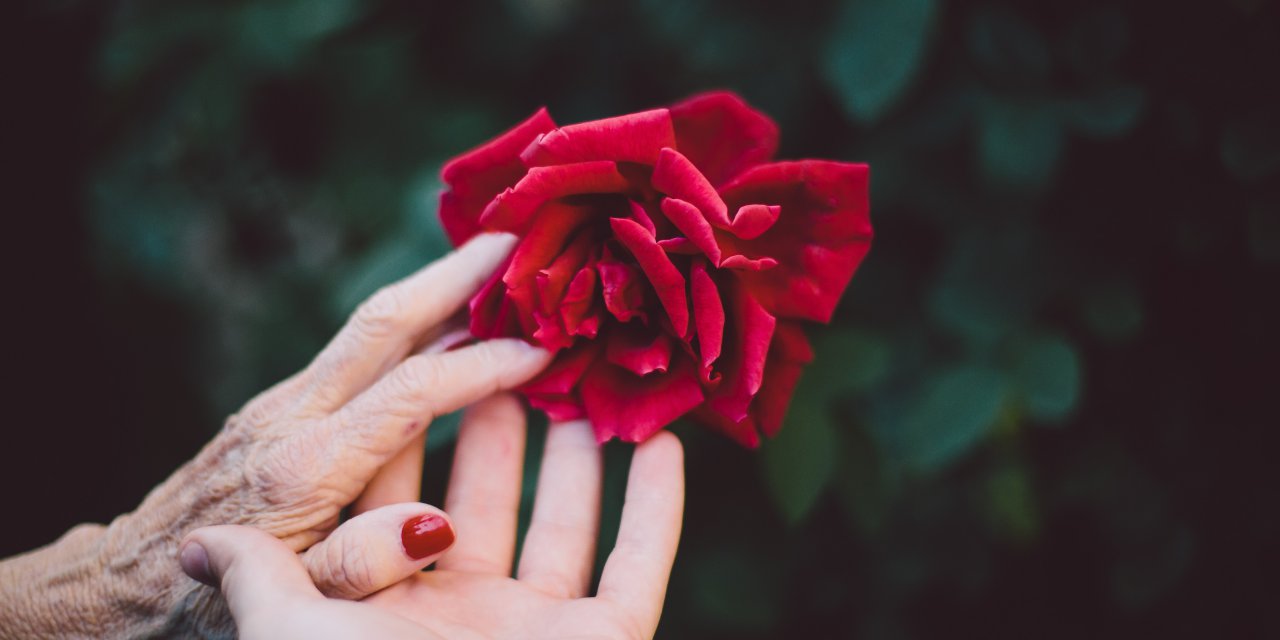 Last week, long term Mavala fan, Ayla Winter-White shared a heart-warming video of her Grandad painting her nails while she recovered from surgery. Using our popular Duchess Rose shade, Ayla's Grandad commented that he had an 'important job to do' in ensuring his Granddaughter felt pampered and looked after. The video, which went viral across all social media platforms, now has over one million likes on twitter.
It is our 60 years heritage that produces stories like these and we were proud to see Mavala feature so prominently in a generational self-care story.
Following the social media storm, we caught up with Ayla to find out how she is feeling and exactly what it is like to have a social media post go viral.
Your video has gone viral – what happened, and did you expect it to be so well received?
My tweet just went crazy, I couldn't say what happened. I really didn't expect it. A few of my friends said it was sweet and that I should share it somewhere but I really didn't expect so many people to be so touched by it.
Your relationship with your Grandad is so precious, can you share with us the importance of your grandparents role in your life?
I have lost grandparents, and it's true that you don't realise what you've got until it's gone. My goal is to maintain as good of a relationship as I can with my remaining grandparents whilst they're still around, even if it means bonding over nail varnish with my grandad.
You are recovering from an operation, how important do you feel that self-care is during that process?
Feeling good in your own skin is so important to progress and feel better and I've realised that more than ever recently. Whilst I was in hospital my recovery felt so slow because I wasn't doing basic things like washing my hair as frequently or wearing any jewellery or makeup. As soon as I got home and started blow drying my hair, moisturising (SUCH basic things) I instantly felt like my recovery was speeding up. My state of mind was more positive.
& how important is nail care/having a manicure help too?
I find being in hospital dried my skin out massively, so the Mavala hand cream has rehydrated my hands which is amazing. I also didn't realise how much I would miss having my nails painted. I just feel so much more 'proper' and pampered.
We are proud of our 60 years heritage and we often have lovely stories which include all family generations using our products. What is your first memory of Mavala?
My mum has always used Mavala nail colour. I grew up in spain and she did a beauty therapy course and she was told about the brand then, and now it's always in her manicure purse!
You say that your Grandad has had 30 years of practice painting your nan's nails – would you say that this has bought them even closer?


I'd say so! My nan ALWAYS needs perfectly painted red nails, or else she won't leave the house. So they must have to resolve any arguments they've had in order for him to paint her nails, otherwise she isn't going anywhere!
What is your favourite shade of Mavala?
I always wear nude shades, and there's so many beautiful shades, but it's definitely Duchess Rose, hence why it was the first shade I wanted once I was home!