The Latest in Lipstick: The Classy Collection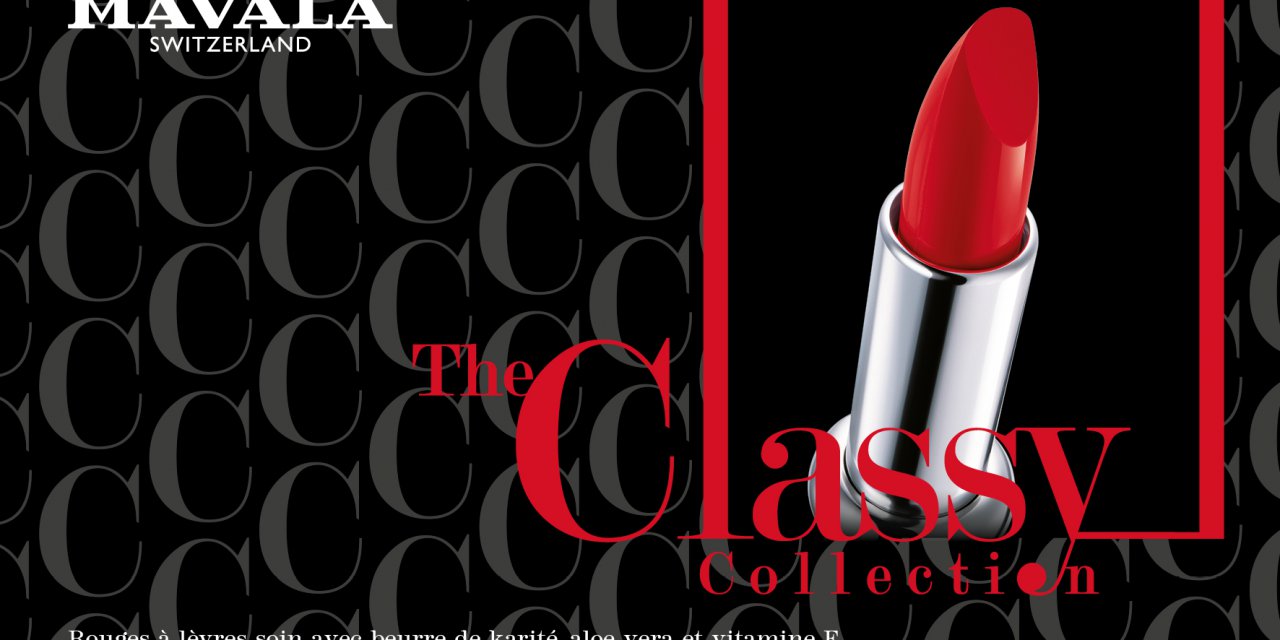 Celebrating the return of simplicity and authenticity, Mavala launches its NEW A/W 2019/2020 lipsticks: Classy. Bringing classic and timeless shades back into the limelight, whilst championing iconic red in all its declinations, the line consists of six luxurious shades: Sepia Beige, Antique Rose, Collector Red, Lady Rouge, Ruby Red and Noble Burgundy.
Flattering to all skin tones, this collection gives a hint of sought-after radiance to the dullness of autumn and the icy wind of winter. The Sepia Beige and Antique Rose shades are designed to illuminate the skins complexion and give a healthy, natural glow effect whilst the deep hues of the Collector Red, Lady Rouge, Ruby Red and Noble Burgundy shades bring lips a sophisticated and decidedly modern vintage touch.
Created in perfect harmony with the shades of MINI nail polishes of the RETRO COLOR'S collection, the line is formulated with shea butter, aloe Vera and Vitamin E to adorn dry lips in the most alluring style during the autumn and winter months.
The Classy Collection
the irresistible ultra-contemporary classic note for your lips !
Sepia Beige – an intense piece, the natural class
Antique Rose – a timeless antique pink, tenderly vintage
Collector Red – a passionate red, fatal weapon of seduction
Lady Rouge – a burgundy red, immutable beauty classic
Ruby Red – a ruby red, heady like a great vintage wine
Noble Burgundy – a deep plum, of a mysterious elegance