Take Care of Me with Vitamin C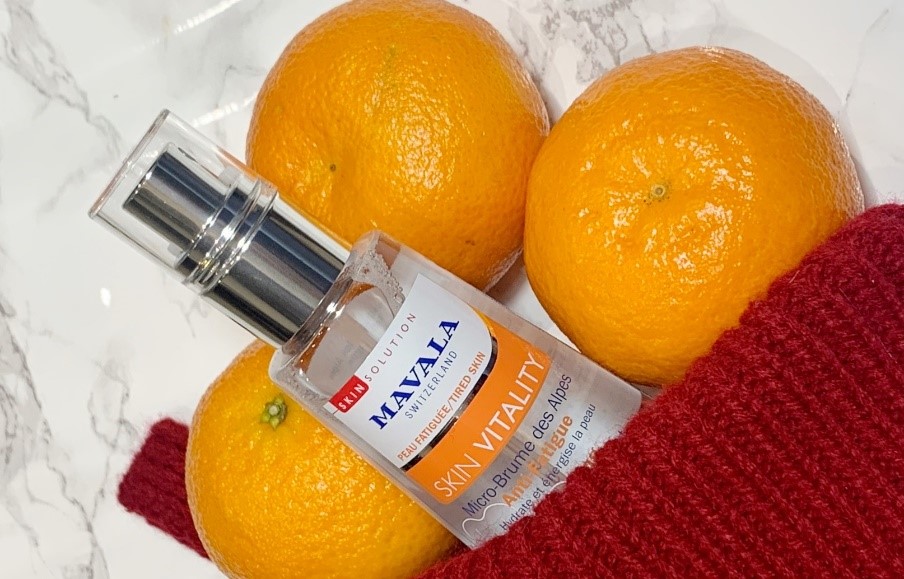 Vitamin C is a wonder ingredient – and not just for fending off colds. Along with retinol, it is one of the only few proven anti-ageing skincare ingredients. Widely known for its antioxidant benefits for the body and also skin, Vitamin C aids in skin's natural regeneration process, which helps the body repair damaged skin cells. A key anti-ageing skincare ingredient that helps to gently brighten and smooth skin, Vitamin C is one of the most powerful antioxidants and helps protect skin against free radical damage caused by the environment, which can breakdown collagen and encourage wrinkles and sagging.
Designed for skin that is showing signs of premature ageing, lack of luminosity and drawn-looking features, Mavala's Skin Vitality range tones, protects, hydrates and restores radiance to dull skin. Rich in antioxidants, Vitamin C and micro-encapsulated alpha hydroxy acids, the line helps tired skin regain a radiant glow.
Sleep Mask 'Baby Skin' Radiance
With a high concentration of Vitamin C, the soothing mask will revitalise skin and provide a healthy glow and replicates the benefits of natural Vitamin C on the skin. Through the night, the mask will renew and replenish skin without over-stripping and leave skin feeling velvety soft come morning.
Vitalising Healthy Glow Serum
The serum is concentrated in vitalizing Swiss Apricot extract, which delivers antioxidant, toning and exfoliating benefits, and Vitamin C, which illuminates the skin and acts like the natural vitamin present in the skin. After use skin is left appearing fresh, hydrated and energized with features rested.
Vitalising Healthy Glow Day Cream
Defend skin against premature aging with the Healthy Glow Day Cream. Protecting the skin against factors such as pollution, sleep loss and stress, the refined formula delivers a revitalised and luminous complexion. Infused with antioxidant-rich Swiss apricot extract, the cream is high in provitamin A and toning properties. Gently exfoliating the skin, a radiant glow is given to complexions whilst vitamin C stabilises skin. Apply one or two pumps each morning to a cleansed face and neck.
Vitalising Alpine Micro-Mist
Minimize signs of fatigue with the Alpine Micro-Mist, a hydrating facial mist that delivers a light spritz of moisture onto skin to help awaken tired complexions. Suitable for use in the morning as an invigorating wake-up call or spritz throughout the day as a refreshing pick-me-up. The mist is hydrating, softening and energizing, containing decongesting Cornflower Water and Swiss Apricot extract to help tone and exfoliating whilst delivering antioxidant benefits. After a quick spray skin will be left feeling radiant and energized.
Beauty-Enhancing Micro-Peel
Brighten and refine the skin with the Beauty Enhancing Micro-Peel, a creamy face scrub which gently buffs away dead skin cells to reveal a soft and luminous complexion. Rich in Swiss Apricot Extract, offering antioxidant properties and organic acids to provide gentle exfoliating properties, the peel contains micronized wax beads to gently polish skin to inspire a smoother, fresher base.