Soothe the Skin with Swiss Mallow Flower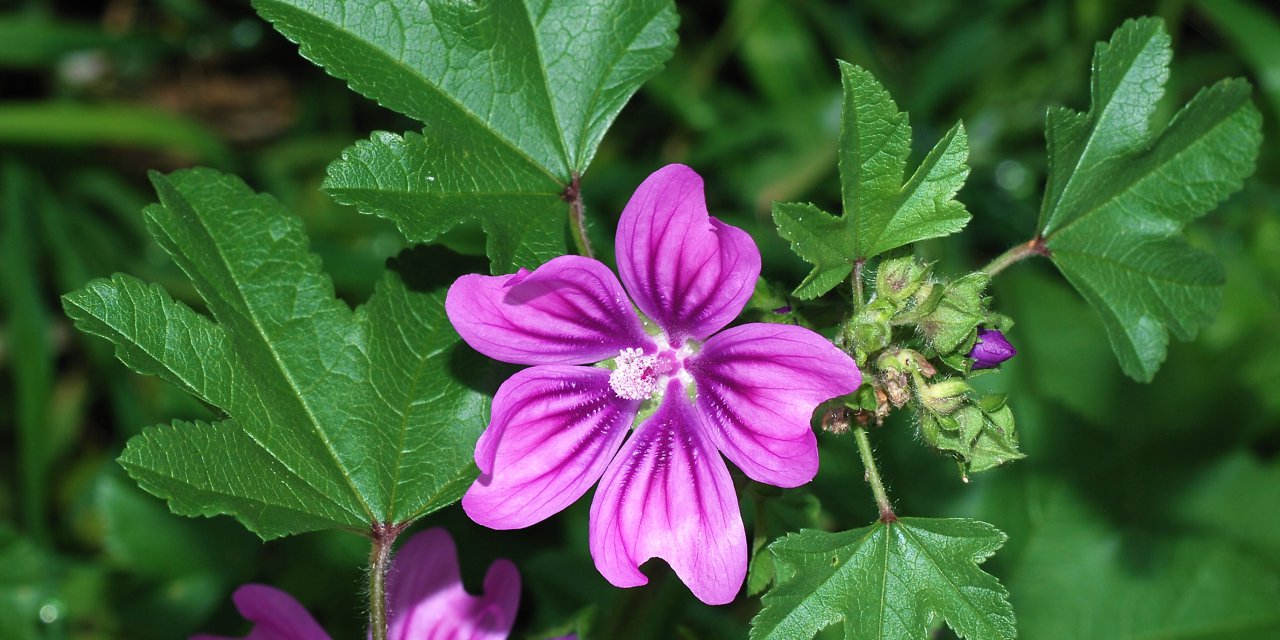 Recognised for millennia for its calming qualities, Swiss Mallow Flower is highly concentrated in beneficial ingredients for all skin types and is the cornerstone of the formulation for the products in the Mavala Swiss Skin Solutions range. Rich in glucids, this botanical ingredient contains truly unique dermo-soothing qualities, ensuring that the range delivers effective yet kind and gentle results – perfect for those with sensitive skin.
Although delicate, Mallow flower is a powerful ingredient with vast skincare benefits. It is only right that this swiss alpine treasure is known as the 'Mountains Beauty Queen,' as it can flourish in hostile environments where little vegetation can survive. In true regal fashion, this flower adapts to the harshest of environments by developing properties of auto-repair, which lend themselves perfectly to anti-ageing skincare.
The Mallow harnessed throughout the Mavala Skincare range is 100% Swiss and distilled in steam to preserve all the skincare benefits. Generous in vitamins A, B and E, as well as minerals such as calcium, magnesium and zinc, this power ingredient is perfect for tackling several skin issues, such as dry skin and acne, and contains soothing properties that are especially useful for skin types prone to irritation and inflammation.   
To complement the benefits of this botanical gem, Pure Alpine Water that is sourced from over 1800 metres high in the Swiss Alps runs throughout the Mavala Skincare line, ensuring that the products are totally pollutant free. Filtered and mineralised by different layers of rock, the Alpine Water is one of the purest ingredients on the market.
Harnessing the power of Swiss botanical science by creating a seamless fusion between Swiss alpine treasures and the science of cosmetology, Mavala's Swiss Skin Solution skincare line is results-driven and targeted to specific skin types and concerns. The line consists of: