A birthday gift to you! The Limited Edition Polka Dot Purse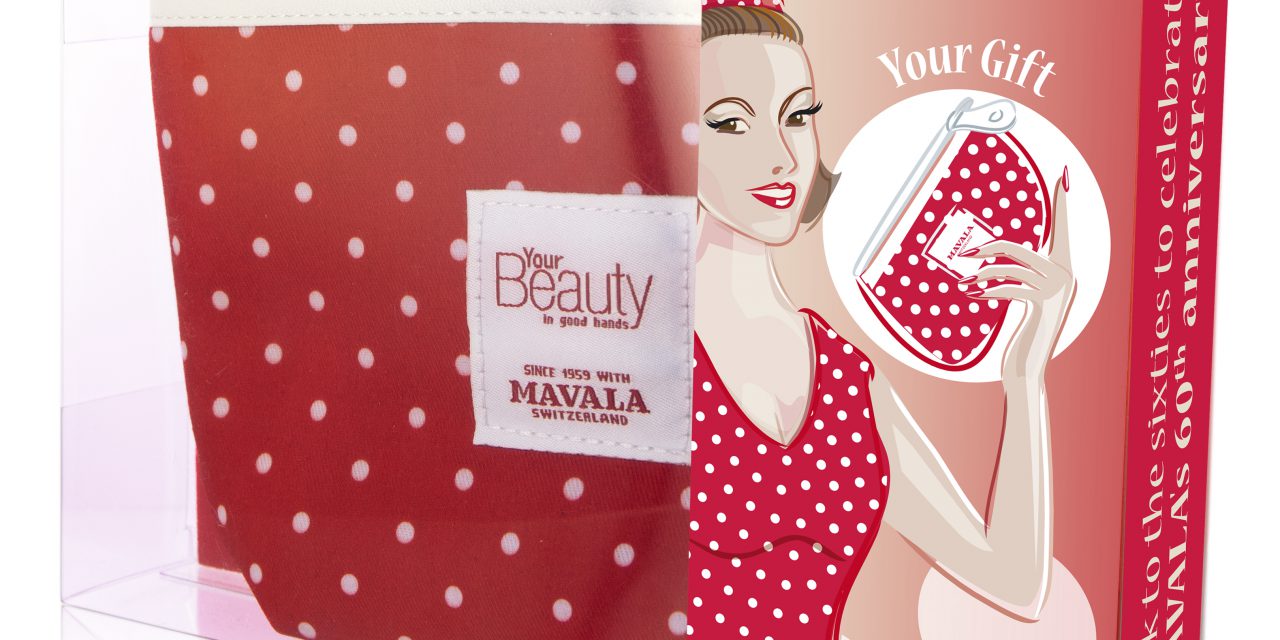 Who doesn't like to celebrate a birthday? With this year seeing Mavala reach a very important milestone – 60 years of our company's iconic gold-topped mini colours and results driven nailcare – we have come up with an extra special gift to mark the occasion. In keeping with our swinging 60s roots, we are going back in time to when it all began and are thrilled to be launching a special limited edition Polka Dot Cosmetics Bag containing all of Mavala's signature nailcare products.
We've filled this stylish, retro red polka dot purse with everything you need to keep your hand and nails in tip top shape. Inside you will find five of our best-sellers, including:
What better way to celebrate 60 stylish years of Mavala!
The Mavala Polka Dot Cosmetics Bag, costs £25, available from Lloyds Pharmacy.