Mavala's Summer 2019: A sneak peak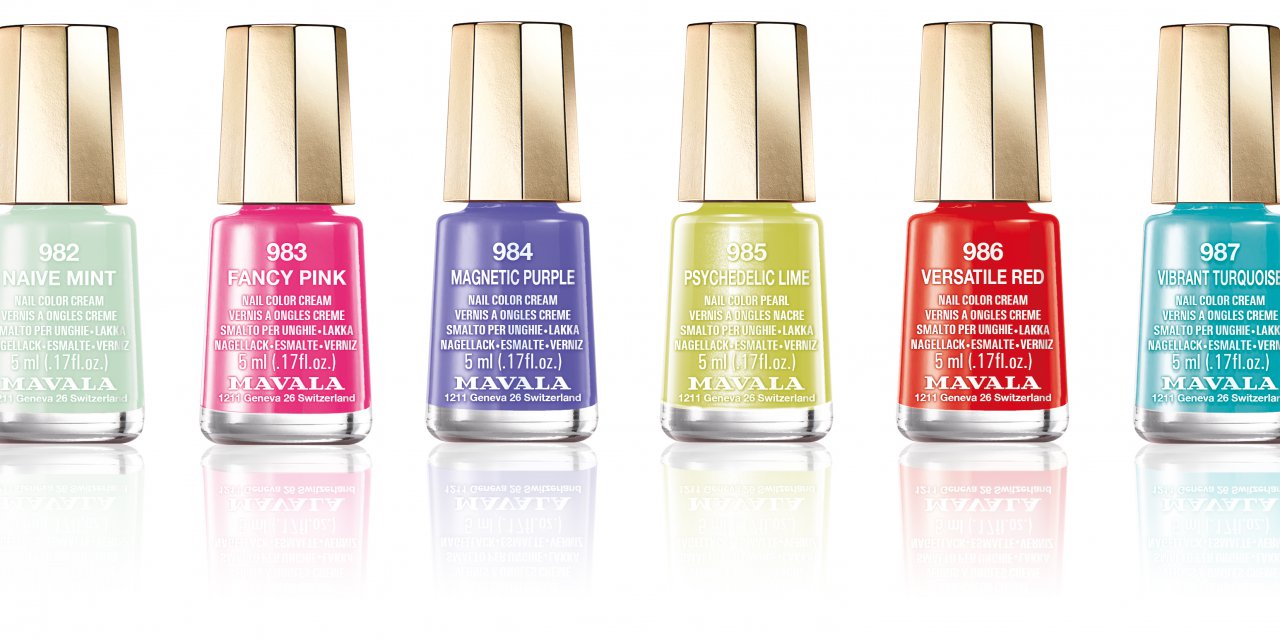 We have something exciting on the horizons. We're embracing colour in a big way this summer with our NEW nail launches: the Dash & Splash Collection which will be launched in stores at the beginning of July.
Daring, bold and unapologetic, these six new acid-bright shades are designed to stand out and turn heads. Inspired by the 'messy manicure' trend that was seen all over the catwalks at London Fashion Week SS19, the Dash & Splash collection asks its users to adopt some reckless abandon this summer and wear colours that empower.
The range consists of six new shades, all of which are twelve free, vegan, and gentle on nails.
Dip a toe into the world of colour with Naive Mint, a muted take on mint.
Embrace femininity by choosing Fancy Pink, a true fuchsia reminiscent of summer's favourite floral gardens.
For fingers that people won't be able to take their eyes off, Magnetic Purple is a bright violet that oozes confidence.
Take an acid trip with Psychedelic Lime, a refreshing citrus shade with flecks of gold shimmer.
Versatile Red is a bright, punchy pillar-box red with the ability to inject power and poise into any outfit.
For a shade that takes hands from desk to beach party, choose Vibrant Turquoise, an azure blue inspired by summer shores.
Mavala's iconic miniature 5ml Mini Colours each offer ten manicures' worth of polish in a handy, travel-sized bottle that ensures product stays smooth and clump free.
For more information on the new Dash & Splash Collection click here