NEON POWER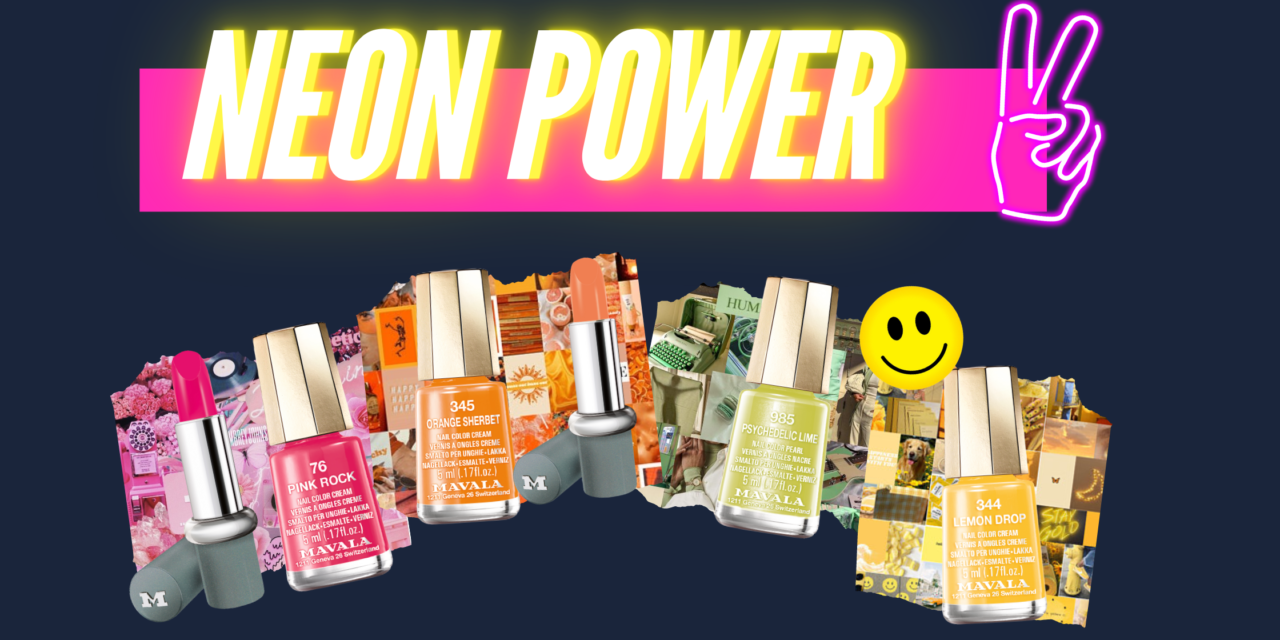 Each year, the Summer season reminds us all of freedom, sunny adventures and bright, optimistic colours. According to Pinterest, we can expect to welcome neon as a huge trend this year for its mood-boosting fluorescents and ability to emit good vibes!
We've picked our top picks for a happiness boost and nod to the 80/90's nostalgia. From the 90s classic yellow smiley face to a punchy pink lip, we're welcoming all of the positive colours this season:
Pink Punch
For a bright feminine look, choose a barbie Pink to stand out from the crowd. Pair our Anemone lipstick with Pink Rock nail polish for a coordinated look.  
Sweet like Orange
Tangy orange never looked so good! For a Summer lipstick, choose Coral Orange and match with the bold Orange Sherbet nail polish.
Go for Green
Add a pop of colour to your manicure with Psychedelic Lime. Reminiscent of the 80s, the explosive shade inspires a new level of nail creativity for an impactful manicure.
Lemon Loves
When life gives you lemons! Lemon yellow is flattering on all skin tones for a bright uplifting look, guaranteed to make you smile. Try Mavala's Lemon Drop for a sunny shade.