Mavala Swiss Autumn Skin Solutions: Hydration Heroes for the New Season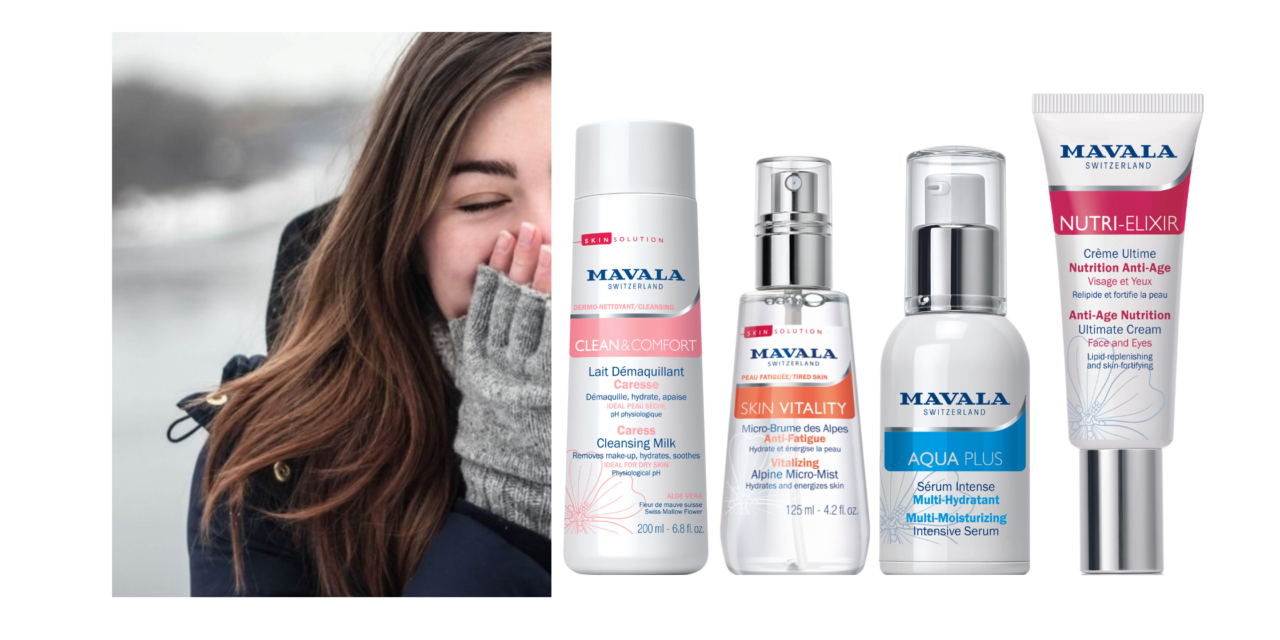 If there is one thing that skin loves, it is consistency and routine. The changing of seasons and drop in temperature can lead to drier or tighter skin, adjusting to the new environment. Add in more hot showers and switching on the central heating, autumn skin then must work much harder to remain hydrated. The skin barrier can become disrupted, and this can lead to more inflammation; with flare ups becoming more noticeable and skin sometimes becoming redder and more reactive.
So, how can you keep autumn skin happy when the temperature drops and the heavens open?
Our resident skincare expert, Lynn Gray, recommends switching up your routine to include super hydrating ingredients and finding ways to lock in moisture.
"Firstly, lifestyle changes can be really helpful; try and limit your hot showers to no more than five to ten minutes.
Swap your cleanser for a cream-based cleanser – try the Mavala Clean and Comfort Caress Cleansing Milk (RRP £10.50). Concentrated in pure Alps water and Swiss dermo-soothing Mallow flower, it's enriched with Aloe Vera, which has been used for millennia for its moisturising, soothing and emollient properties. Slightly film forming, it also helps maintain a proper skin hydration level and contributes to maintaining skin's elasticity.
Think about adding in a really hydrating serum to your regime. The Mavala AQUA PLUS Intensive Serum (RRP: £33.60) is highly concentrated in dermo-soothing Mallow flower. It also contains pure Hyaluronic acid in three different molecular weights; so the formula penetrates the layers of the epidermis to intensely re-infuse skin with moisture. The highest molecular weight of hyaluronic acid acts as a "protective coat" and works immediately to prevent water loss. The particles fragmented in medium and low molecular weights deeply penetrate all layers of the epidermis to replenish cells with moisture.
Choose a nourishing face cream like the Mavala Nutri-Elixir Ultimate Cream (RRP: £27.00) which is lipid replenishing and skin fortifying. It contains a patented pro-lipid booster that works to improve the natural lipid replenishment of the skin. It's also infused with Swiss Linseed oil which, rich in Omega 3, 6 and 9, moisturises with nutri-protective lipids.
Always apply an SPF, whatever the weather!"
All products mentioned can be purchased at Lookfantastic.com and Nailpolishdirect.co.uk