Keep on running!
Follow Mavala's troubleshooting marathon guide to sweet feet
If you're in training for the London Marathon this year, or some other running or walking event, it's vital to ensure that your feet can go the distance. That means taking extra special care of your tootsies and not falling prey to debilitating blisters, uncomfortable athlete's foot and painful, cracked skin which could all scupper your chances come the big day!
Now's the time to get into a regular footcare routine with Mavala to keep your feet on track and see you through this year's marathon…
Bypass those blisters
Blisters are caused by friction and as your feet sweat, the skin softens and leaves you more at risk. The best way to avoid blisters is to make sure your shoes fit properly, so there is less friction; wear moisture-wicking socks and ensure your feet are well hydrated to prevent further friction. Mavala's Conditioning Moisturizer for Feet contains moisturising allantoin and marine collagen to prevent chapping and dry skin. It restores elasticity and smoothness to the epidermis, making it more resistant. Apply daily.
Conditioning Moisturizer for Feet, £15.70, 75ml
Avoid athlete's foot
This fungal infection which thrives in damp, sweaty places, like between your toes, can be extremely painful. To avoid, allow your trainers to dry out thoroughly between runs so the fungus has no place to develop. Make sure you wear socks that wick sweat away from your feet and always change your socks immediately after exercise. Wash and dry your feet. After your feet have taken a pounding, apply Mavala's best-selling Refreshing Foot Gel, with invigorating menthol and camphor, to restore freshness and vitality to hot, tired feet.
Refreshing Foot Gel, £14.35, 75ml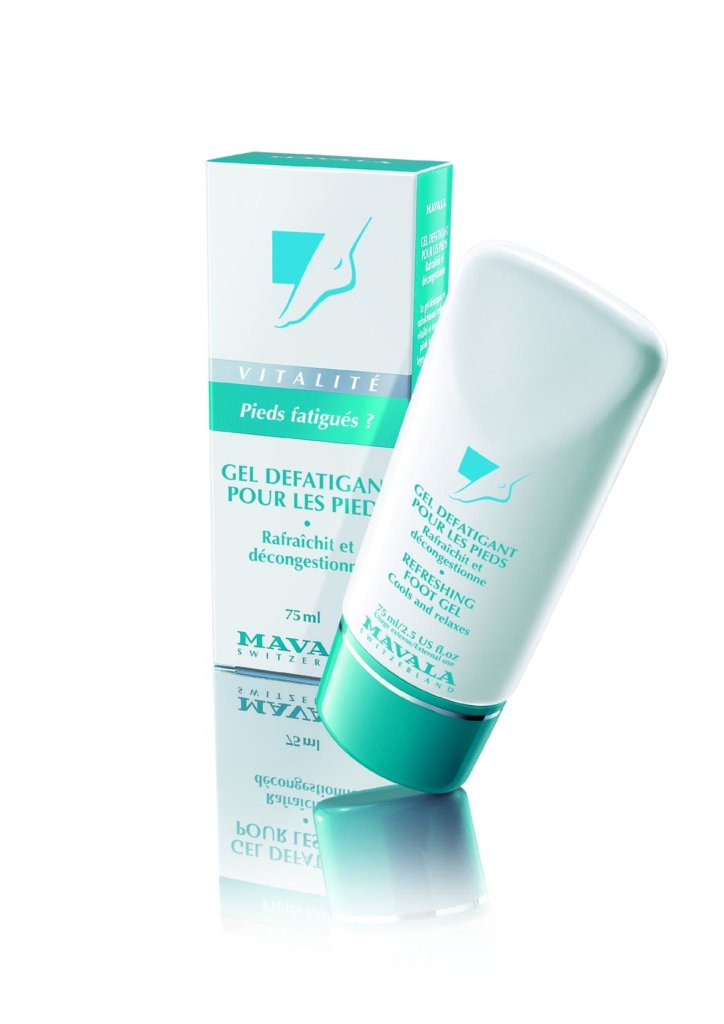 Steer clear of cracked skin
Mavala's Hydro-Repairing Foot Care is the perfect post-training foot moisturiser. Containing a nourishing formula of urea, apricot pulp extract and pro-vitamin A, this soothing cream guards against cracks and callouses, leaving the feet supple and soft. Simply massage in after your shower.
Hydro-Repairing Foot Care, £15.70, 50ml