Aurora Nails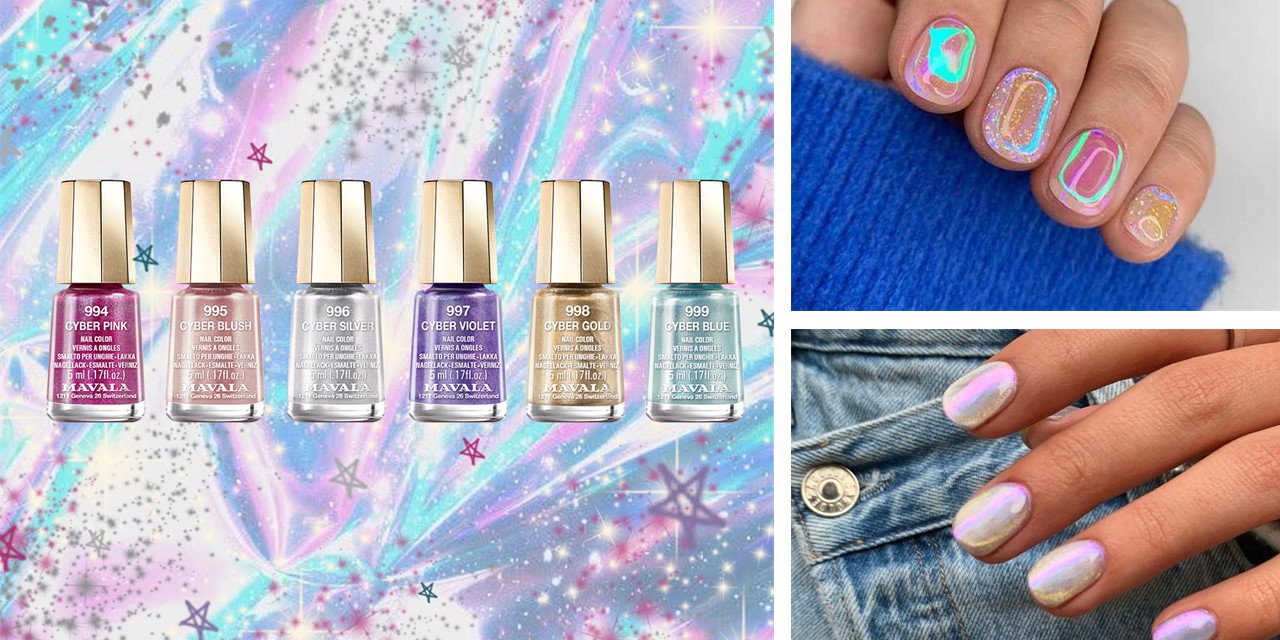 "Aurora" nails are the latest manicure trend from South Korea, inspired by the Aurora Borealis, or Northern Lights. The hashtag #오로라네일 – "Aurora nails" is tagged over 140,000 posts on Instagram, with the English version, #AuroraNails, on almost 70,000.
The aim of the look is to create light reflecting, iridescent nails, particularly with sheer, opalescent nail polish shades to get the prism rainbow flecks.
Whilst the Korean trend is achieved with specially created Aurora gels, which are recommended for salon use only, our Cyber Collection allows you to create these metallic shimmer style nails at home. A set of six super-metallic shades of Mavala's classic Mini Color's each with its own unique, high-shine chrome effect. With gleaming, foiled finishes, the six Cyber Collection shades offer a more grown up take on glitter and promises to turn heads.
Cyber Pink – A vibrant fuchsia
Cyber Blush – A dusty, rose gold
Cyber Silver – A slick, platinum-bright
Cyber Violet – A purple shimmer
Cyber Gold – A true, party-season gold
Cyber Blue – A touch of frost
Each have a unique vegan formula that allow the nails to breathe, ensuring your natural nails are cared for whilst still looking on trend.
The entire Cyber Collection is available at RRP £25 from beautifulathome.co.uk