Red Carpet Looks 2022 – here's our predictions!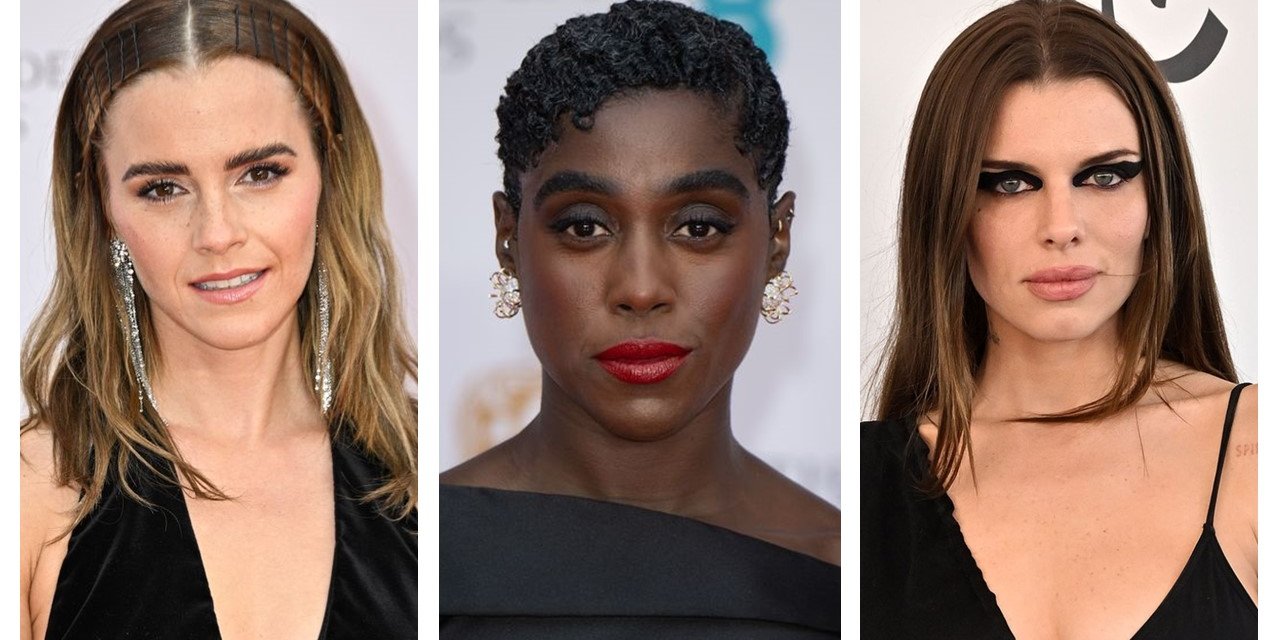 Award season is in full swing! And with in person events back again, celebrities are taking full advantage of going bigger and bolder than ever before on the red carpet. Now they don't have to accept their awards via screen!
After seeing the BAFTAs, Critics Choice, SAG and Brit Awards, it's clear to see that there are some emerging makeup trends. Here is what we're predicting will be trending this year.
Graphic Liner
Julia Fox put graphic liner back on the map when she attended Fashion week with exaggerated, dark eyes. Whilst not a day to day look, the graphic 'fox liner' trend has continued to pop up on red carpets over the last few weeks, and there's no doubt that this statement look won't grace the star studded Oscars in a few weeks time.
Graphic liner is ideal for bringing attention to the eyes. Experiment with different shapes to change the illusion of the eye, or wear different colours to match an outfit or skin tone.
Specially formulated for the delicate skin of the eyelide, Mavala Eye Liner goes on easily and does not run. It's short stem and its high tech foam brush is supple and sufficiently firm enough, allowing an easy and perfect application. The long-lasting formula is non-waterproof and comes in six shades. Try Grey for something modern or gold for something more glamourous.
Red Lips
Red lips have always been the ultimate glamour staple for the red carpet, and 2022 shows no signs of this slowing down. This years awards have seen deeper red lipsticks making coming back over the brilliant red. The deeper red looks more grown up and understated whilst till making an impact.
From the newest lipstick collection 'Idyllic' includes Red Blush Passion. This brick red adds a layer of sophistication to a classic red. Mavala Lipstick with Prolip™ is a "caring make-up product" that prevents dryness, softens and regenerates, thanks to shea butter, aloe vera and vitamin E. It glides smoothly, leaving one thin uniform film and provides an irresistible comfort to lips which stay soft and silky. Hour after hour, its satiny gloss remains outstanding, it perfectly stays on and its colour expresses itself with an incomparable fidelity.
Brushed up Brows
Brows that graced the BAFTA's red carpet this year put the rumours to bed that skinny 90s brows are back. The likes of Emma Watson and Adwoa Aboah showed that the fluffy brow is still on trend. If you struggle with sparse bows, try a hair growth serum like Double Lash.
Their firm and non-greasy texture allow a neat application using small and precise strokes, without overloading the hair. Eyebrows will therefore keep their natural aspect. Eyebrow PencilS' ingredients perfectly react with the skin and most of them are from natural origin (softening jojoba oil for example). With vitamin E, free radical scavenger and antioxidant. Their practical conception provides an optimum ease of use : on one side, the crayon's lead and, on the other side, a handy spiral brush, allowing the final touch for a perfect eyebrow make-up. They come in different shades, perfectly adapted to the different eyebrow tones.
Stockists: Lloyds pharmacies and leading independent pharmacies across the UK. It is also stocked at: John Lewis, Fenwick, Look Fantastic, nailpolishdirect.co.uk and Beautifulathome.co.uk