Nail trend Predictions we can't wait to see this year

With one of the biggest fashion and beauty events of the year just round the corner, the Oscars 2022 promises a wonderful array of glitz and glamour for a Sunday night! While there is always a huge focus on the dresses of the night, at Mavala we'll be homing in on the often surprising and increasingly intricate nails on display. Enter our 2022 predicted nail trends!
Lynn Mason, Mavala's resident nail expert, predicts what trends we'll be seeing on the night and more:
Matching your manicure to your jewellery
"Still matching your mani to your dress? Stars are upping the ante and going ultra-glam by matching their manicure to their jewellery. But not just one or two pieces! I'm hoping Oscar attendees will be inspired by Jodie Turner-Smith's stunning display at the Critic's Choice Awards 2022, with an intricate gem infused manicure matching her stacks of diamond and emerald rings."
Feeling inspired? Try recreating with nail art gems combined with Mavala's Osaka Mini Colour as the perfect base. It is a springtime pinkish cream-colour, inspired cherry blossom around a Japanese shrine.
Mavala Osaka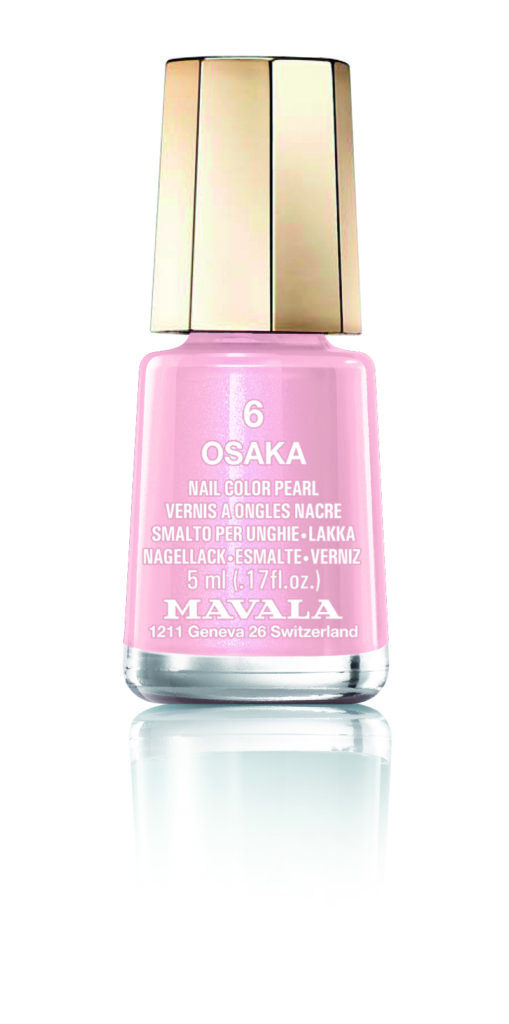 RRP: £5.80
Online stockist: Mavala Mini Colour | Fenwick
The Reimagined French Mani
"A key look for the 2022 red carpets is a twist on the classic French manicure. This trend may be synonymous with the 90's, but for 2022 we're seeing it bolder and brighter. Think the French Mani but re-imagined.
At the Oscars I expect to see brave black tips, as well as metallic shades for a stand-out look, or a simple clear base with mismatched colourful tips. I think many people will be taking inspiration from HoYeon Jung who had a paper thin black French mani, with a silver accent at the 2022 SAG awards."
Feeling inspired? Mavala's French Mani sets come with everything you need to create the manicure of your dreams, including sticker guides, and comes in a variety of shades; white, pink, ice and classic.Add in Mavala Black (RRP: £5.80Nail Polish Direct) and Mavala Cyber Silver (RRP: £5.80 Nail Polish Direct) for the full effect.
Mavala French Manicure – Pink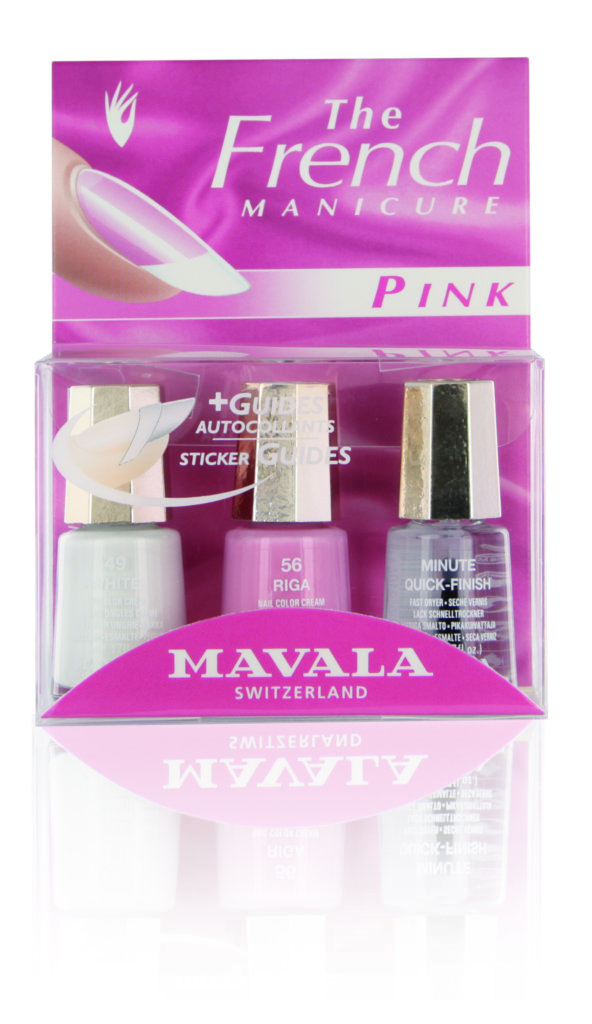 RRP: £15.65
Online Stockist: Mavala French Manicure Pink | Fenwick
Bold red never goes out of style
"You can never go wrong with a bold red lip or timeless red talons for an instant hit of glamour. For those looking to make more of a statement with their choice of reds, a red-tipped stiletto mani, as seen on Cynthia Erivo at the SAG Awards 2022, is a beautiful way to make an impact! Combining three trends in one, Cynthia's mani matches her stunning ruby red ring, plays with the re-imagined French mani and uses a classic red carpet rouge! We love."
Feeling inspired? Try Mavala's mini colour in Quito, a heartly deep red with serious impact.
Mavala Mini Colour in Quito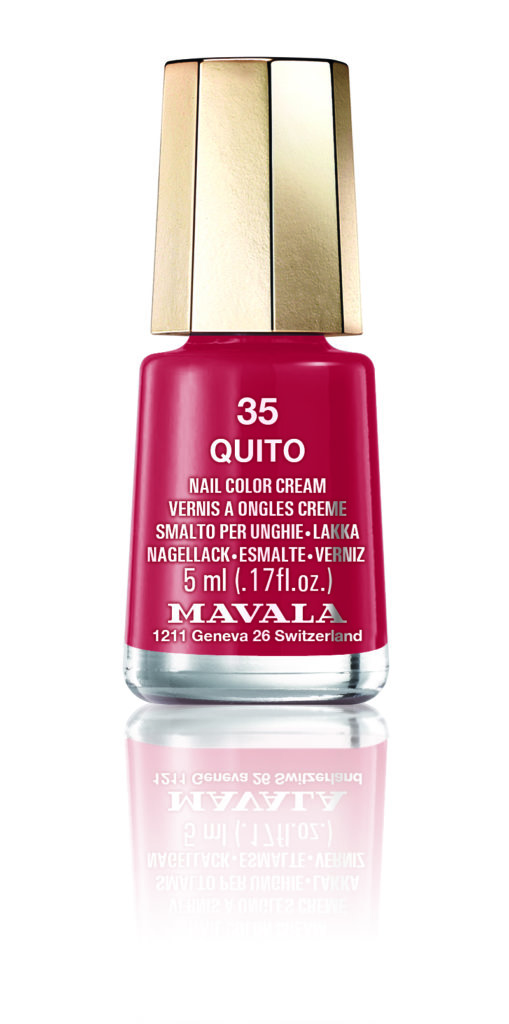 RRP: £5.80
Online Stockist: Mavala Retro Colors 2019 Nail Polish Collection – Quito (35) 5ml (nailpolishdirect.co.uk)
MAVALA Stockists: Harrods, Lloyds pharmacies and leading independent pharmacies across the UK. It is also stocked at: John Lewis, Fenwick, Look Fantastic, nailpolishdirect.co.uk and Beautifulathome.co.uk