London Fashion Week 2020: Model Pop Up Clinic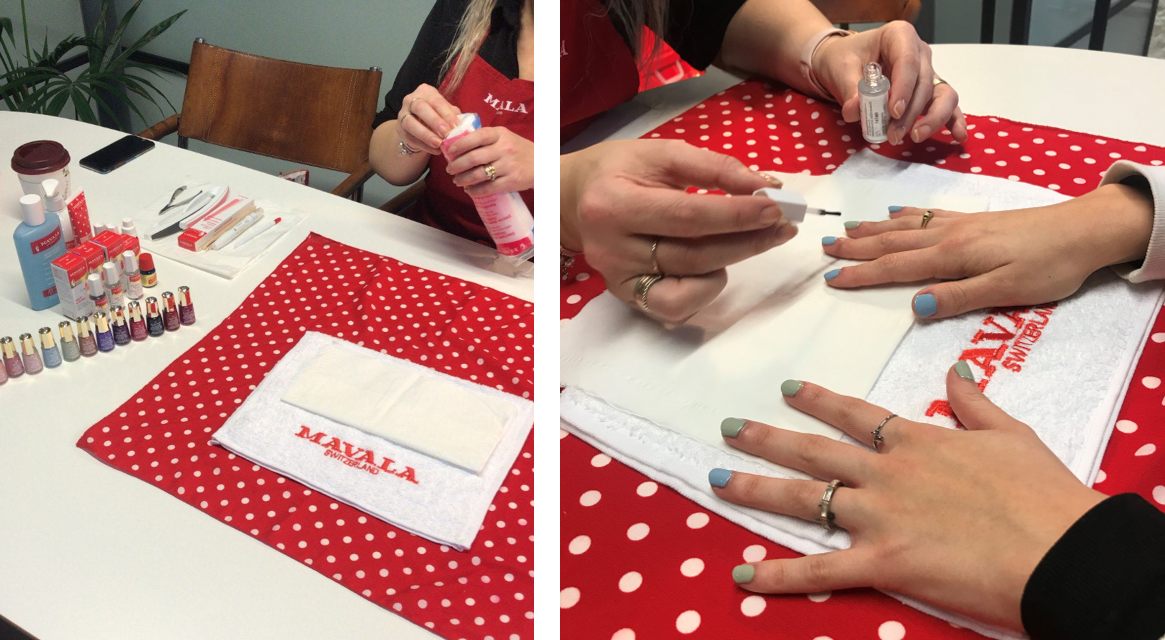 On Monday 17th February, the Mavala team visited the Wilhelmina Modelling Agency in London to treat the models to a complimentary file and polish. With London Fashion Week well underway, the models were very excited to unwind and have a Mavala moment of relaxation and pampering between castings and shows.
Mavala's nail expert Lynn Gray held a mini 25-minute session with each model in which she discussed nailcare and London Fashion Week, while providing the perfect manicure with the design tailored to their choice.
Celebrating the launch of Mavala's new Chill and Relax collection, the shades proved popular with a few of the models selecting Green Zen, Brown Break, Blue Siesta and Rose Nap in particular! Praised for the nail polishes creaminess, we were delighted to share the collection with the models for a sneak preview pre-launch.
Through the afternoon, we noticed several trends emerging in terms of nail designs. Numerous models opted for contrasting colours on each hand and even an alternative ring finger shade. A natural nail also proved popular, especially for those in between castings, with attendees opting for MavaWhite to give a natural yet perfectly polished look.