How to: achieve dolphin skin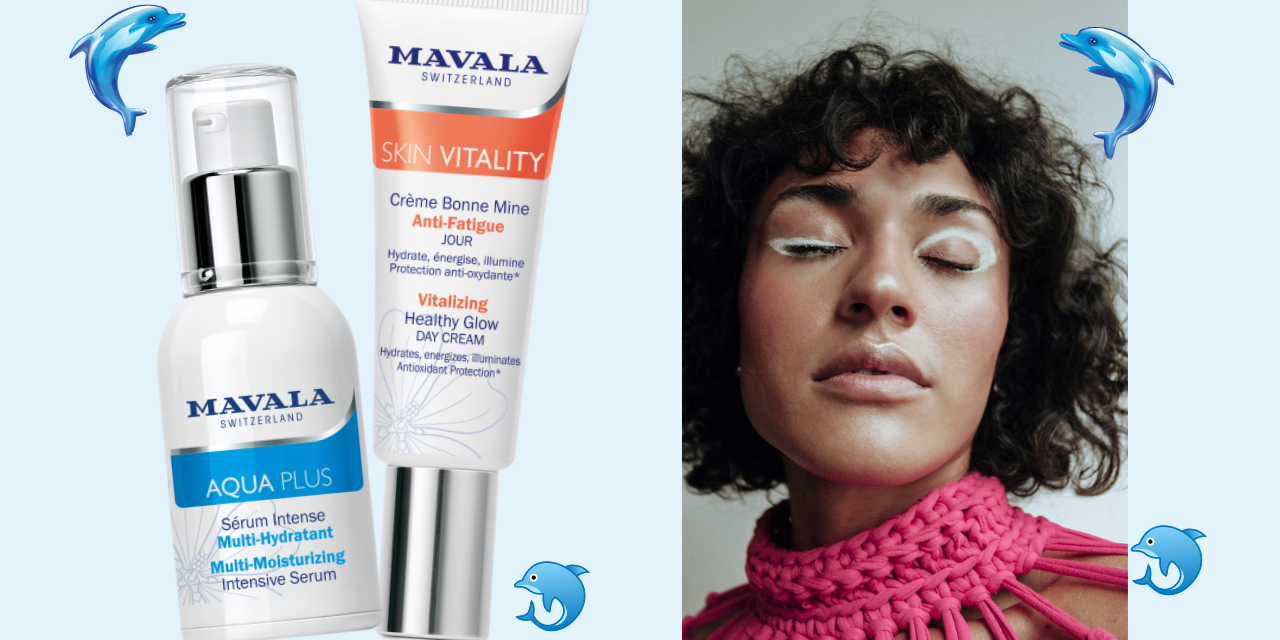 Dolphin Skin is the latest trend to arrive in the beauty industry, taking fresh complexions to the next level to achieve the ultimate dewy finish.
Helping skin to achieve a silky, smooth appearance, as opposed to overly oily, the skin base is an important step to a fresh complexion. Luckily, Mavala has a two-step simple yet effective routine to help users recreate the look!
Use the Aqua Plus Multi-Moisturising Intensive Serum as your first step to ensure a hydration boost. Highly concentrated in dermo-soothing Mallow flower and pure Hyaluronic acids, the serums formula will penetrate your skin to re-infuse with moisture.
Follow with the Skin Vitality Vitalizing Healthy Glow Day Cream to energise and provide radiance to the skin. Delivering a revitalised and luminous complexion, the cream is infused with antioxidant-rich Swiss apricot extract which helps to tone and exfoliate the skin, leaving behind a fresh and dewy look.
The result? Fresh, luminous and dolphin-like skin!