Enhance Your Tan With Mavala's Summer Nail Colours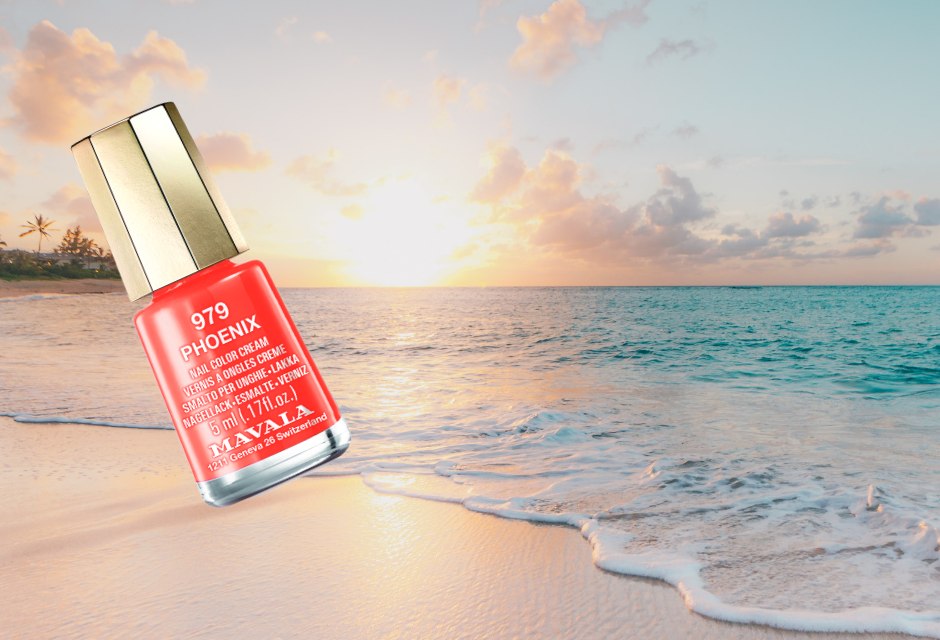 If you've just come back from vacation, you're probably looking for the best way to show off your tan – and what better way to do that than by rocking one of the season's hottest nail colors? MAVALA's summer nail polishes can be worn on perfectly manicured fingers or those needing some post-holiday TLC and are the perfect way to bring out the bronze from your fingertips and enhance your newly-acquired skin tone this year.
MAVALA's Phoenix and Freshy shades scream summer, and not only do they look great with tanned skin, but they also make a statement against paler complexions. Ensure that you seal these vibrant hues with the MAVALA Gel Finish Topcoat for a high-shine, glossy finish.
Using Mava-White after a base coat leaves your fingertips glistening with the universal shade of summer. As you head into vacation season, use this optical nail whitener to coordinate the perfect white mani-pedi with your crisp summer linens.
For information on products mentioned find out more at www.mavala.co.uk