Christmas 2020: MAVALA'S LIMITED EDITION GIFTS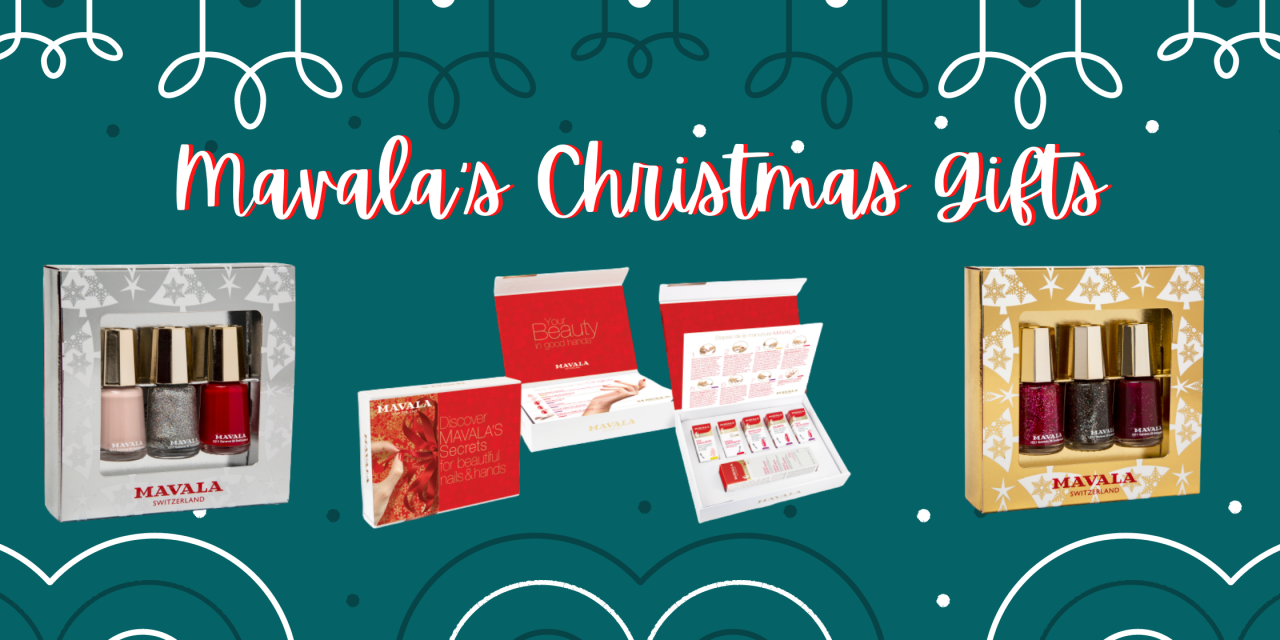 Tis beginning to look a lot like Christmas at Mavala HQ and we're pleased to share our 2020 Festive Range. Making the perfect gifts, the range includes a mixture of stocking fillers and luxury gifts to suit any Christmas list.
£20 and Under Stocking Fillers
Christmas Tree Hand and Lip Care, designed by Charlotte du Jour (RRP £20)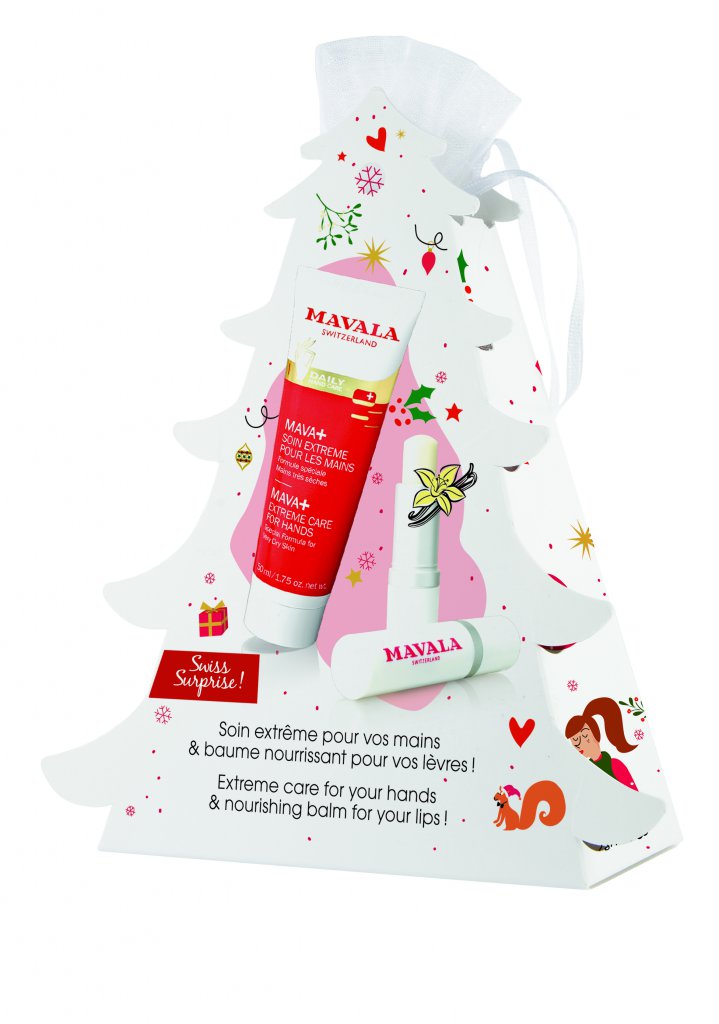 Led by the fantastic illustration work of Charlotte du Jour, the Christmas Tree Hand and Lip Care is a wellbeing must have for the cold festive season.
Helping to provide ultimate comfort, the set includes Mava+ hand cream specifically formulated for very dry hands and Mavala's Lip Balm. With added SPF 15, the balm relieves damaged lips with a subtle vanilla fragrance. After use of the Christmas Tree set, hands and lips will be left feeling supple, soft, and youthful.
Swiss Mountain duo sets (RRP £9)

Get ready for the Swiss Mountains with these adorable mini nail colour duos.
There are four colourways available, Miss Trendy; Miss Sporty; Miss Chic or Miss Festive.
From sparkly silvers, festive red or darker Winter inspired manicure, the handy 5ml bottles make for an ideal last-minute stocking filler.
Christmas Trio's (RRP £13.50)

Our award-winning 5ml seasonal trios are back. With a mix of colours to create a party look ready in seconds, the polish is long-lasting and will provide a professional finish that is smooth, glossy and ready for the dance floor. 
4 colourways include:
Rose Shell, Pure Diamond, Moscow
Riga, Velvet, Pink Relax
Glasgow, Violet Cosmic, Mexico
Waikiki Orange, Glacier, Samoa
Blue Siesta, Rose Nap, Green Zen
Cyber Pink, Cyber Blue, Cyber Violet
Pink Cosmic, Black Cosmic, Cherry Cosmic
Riga, Cyber Blush, Osaka
Gifts £40 and under
Nutri Elixir Festive Purse (RRP £40)
Helping to add a festive glow to the skin, Mavala's Nutri Elixir Festive Purse includes all of the skincare essentials needed for the Christmas season.
The travel sized bottles include Mavala's Clean and Comfort Toning Lotion (100ml), to cleanse, hydrate and soothe the skin, along with the lipid-boosting Nutri Elixir Essential Serum (30ml) and Ultimate Cream (5ml) for daily use.
Specifically targeting dry skin and helping to increase skin density, users can reveal a sparkling complexion from the inside out.
6-piece party set (RRP £25)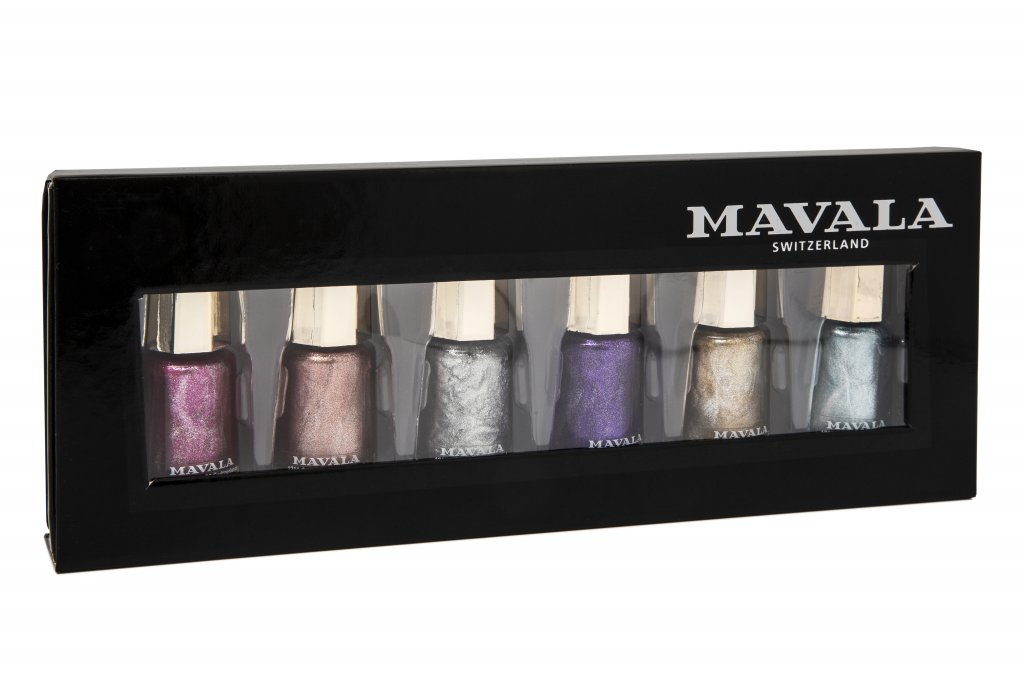 From desk to dance floor! Mavala's 6-piece party set will leave users feeling fabulous during the Festive season. Adding a pop of sparkle to any outfit, choose from the festive Cyber Silver or Cyber Gold to encapsulate the Christmas spirit, alternatively choose Cyber Blush or Cyber Blue for a twist on tradition. The 5ml bottle are a great handbag size for any on-the-go touch ups.
Discover Set (RRP £30)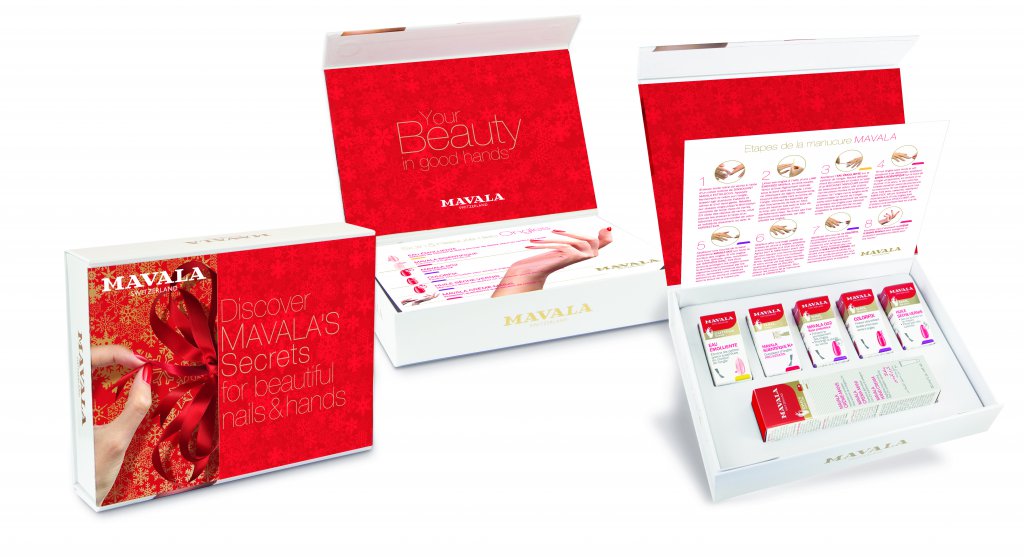 For those wanting to delve into nail care, this is the ideal present to help solve all nail care needs from protecting, nourishing, and replenishing.
With the Discover Set, recipients can try Mavala's hand cream, cuticle remover, best-selling Scientifique K+ nail strengthener along with manicure must-haves including the 002 base coat, Colourfix topcoat and oil seal dryer.
My Urban Purse (RRP £22.50)
Equipped with a festive red Polka Dot Cosmetics Bag, the My Urban Purse is the 'must haves' of Mavala. Ideal for the cold festive season, the set is perfect for handbags to provide protected and moisturised hands and lips.
Mavala's Hand Cream is the ultimate daily care go-to with the formula incorporating added collagen to help protect hands from daily aggressions. Providing on-the-go hygiene, the purse also includes Mavaclear Purifying Hand Gel to rid of germs and bacteria in a non-sticky formula. Adding hydration to the lips, Mavala's Candy Tinted Lip Balm is also included to moisturise and nourish. The delicate shade with a subtle and delicious fragrance will add a pop of colour to any dry lips in the Winter season.
Upside Down Smokey Eyes Purse (RRP £22.50)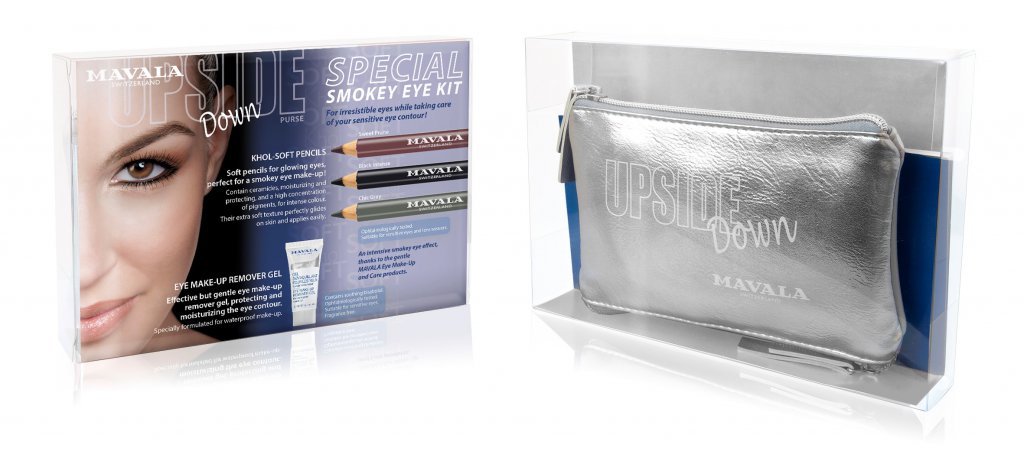 Stylish and trendy, these festive silver make-up pouches are double zipped with two pockets for the ultimate cosmetics and products storage solution. For an irresistible smokey eye look, the pouches include the soft khol pencils in Sweet Prune, Black Intense and Chic Grey, along with a waterproof eye makeup remover gel to remove any eye looks after a long night of festive celebrations.  
Mavala's Limited Edition Christmas Sets are available from leading pharmacies, John Lewis, Treat Your Skin and TJC