A DROP IN THE OCEAN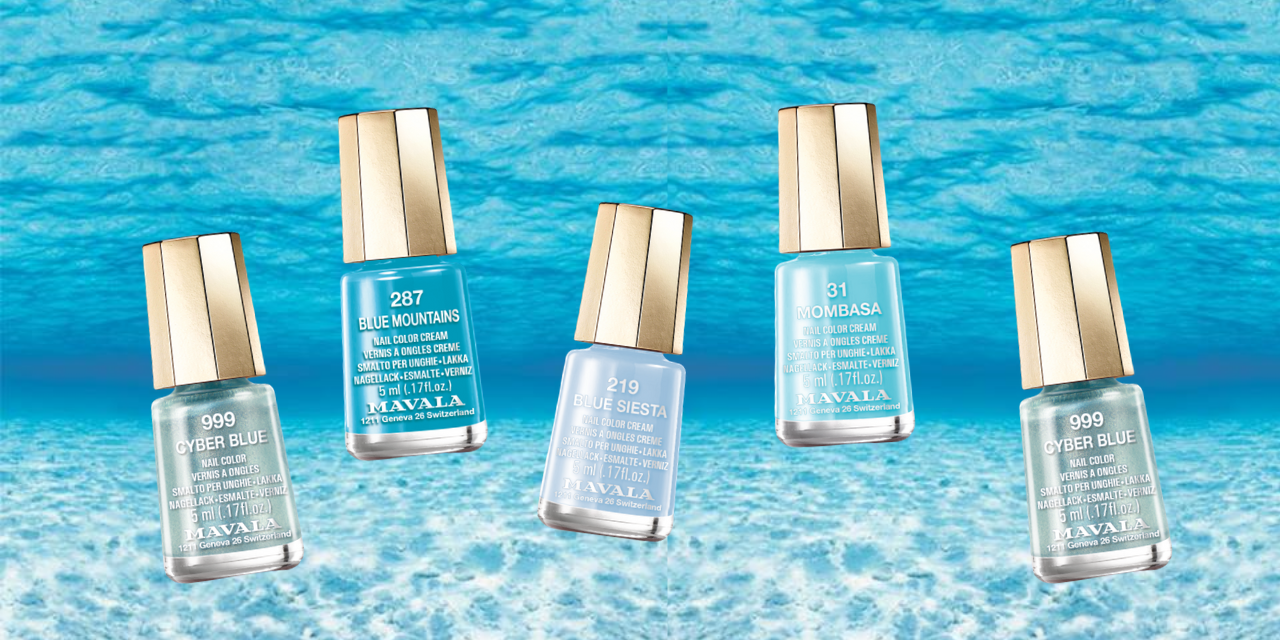 With travel restrictions lifted, many of us may be planning a luxurious beach holiday. However, for those staying UK bound this Summer, we can still make a splash with a gorgeous ocean blue manicure.
Inspired by aquamarine shades, Mavala has a great range of calming and serene colours, perfect for an understated yet bold look.
For those looking for a standout shade opt for Blue Mountains, a deep blue like the heart of the ocean. Alternatively, for a delicate pop of colour try Blue Siesta, a calming light blue like the summer sky, or Mombasa for a picturesque ocean hue.
To add an extra touch to manicures, try Cyber Blue for a pearlescent finish. The delicate turquoise will leave nails shimmery and extra glossy during golden hour.
Pair any polish with a Gel Finish Topcoat to ensure extra durability and a long-lasting shine.
Explore the full Mavala collection on our website here