Why You Should Be Using Keratin on Your Nails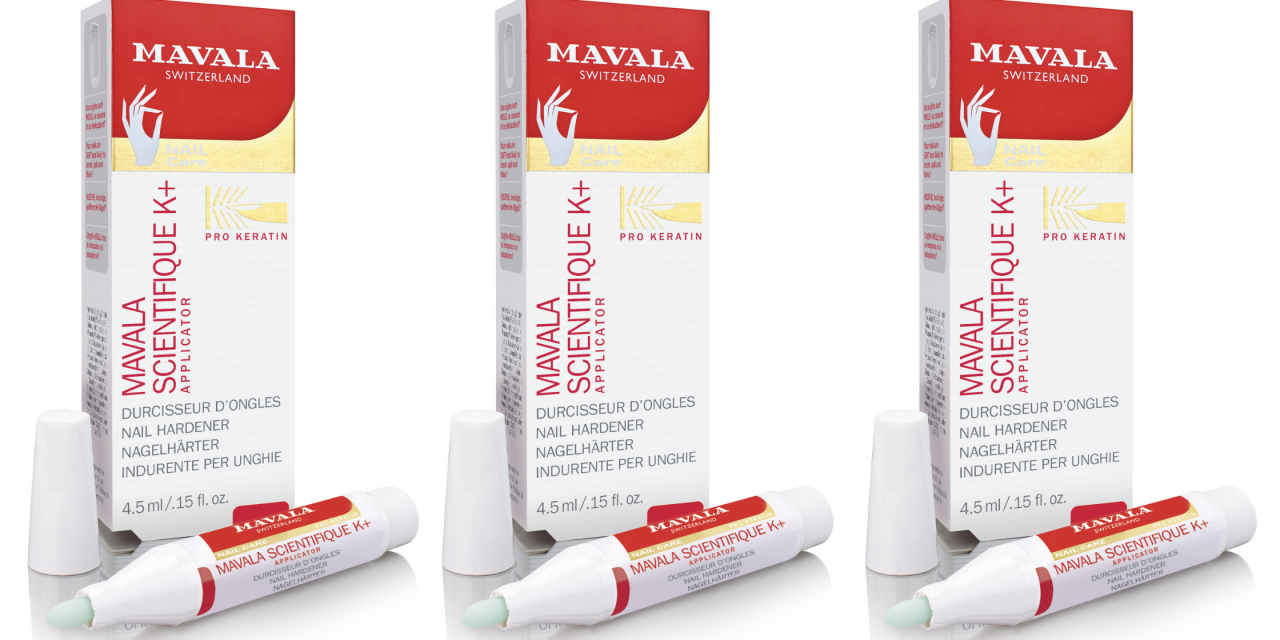 Whilst UK nail salons have safely reopened after months of closure due to Covid-19, at home treatments have proven more popular than ever.
Did you know searches for how to remove gel nails were up by 161.3% earlier this year? Many of us are recreating salon experiences at home but while we do, it's important to focus not only on picking a pretty colour but strengthening weak nails left behind after gels.
We're delighted to share Mavala's best-selling Scientifique K+ Nail Hardener now is packaged in a handy applicator pen.
With a felt-tip pen format, this emits the ideal amount per use. Handy for on-the-go, the pen provides a simple, clean and quick application, guaranteeing no leakages in handbags.
Most commonly known for boosting and strengthening hair, keratin is the structural protein found in hair, nails, and skin. Mavala's Scientifique K+ hardens the nail plate thanks to a scientific active ingredient that improves the cohesion of keratin fibres thus allowing the three principal nail layers to bond together.
With it proven that the tip of nails is the most fragile part and easily breakable, this treatment is essential in nail health routines. Quickly penetrating the keratin nail layers, the aqueous solution works to harden soft nails and avoid them breaking or splitting.
To use, simply apply the product from the centre of the nail to the tip only. Cuticles and the skin around the nails should be avoided as this may harden these areas. The solution should be left to penetrate for one minute by positioning hands downwards to ensure that excess product will fall towards the tips of the nails.
For optimised effect, apply two to three times a week until nails have obtained the desired hardness. Suitable for use pre-manicure, begin your pamper routine with the Scientifique K+ applicator before continuing with a polish of choice.
Available to purchase from leading pharmacies | RRP £17.50