NEW Color Club Nail Collection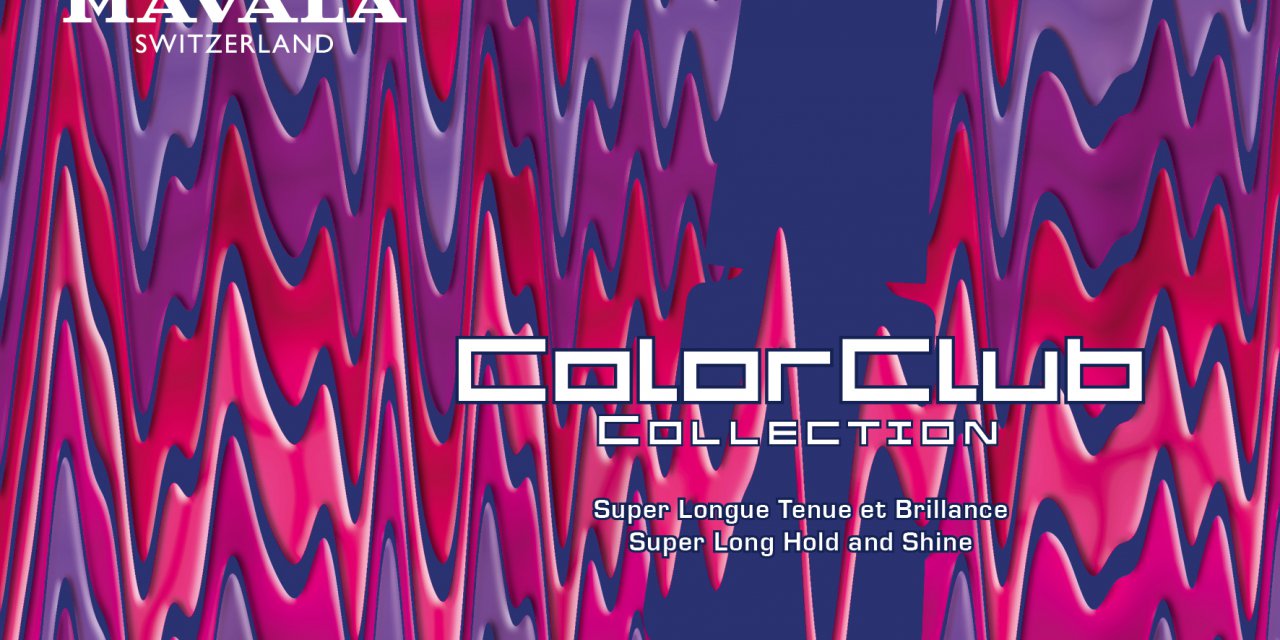 Colour rules this season. That's why Mavala, the leaders in natural nailcare has announced the launch of its NEW 2019 nail collection: Color Club. Embracing the super bright and psychadelic that resembles everything that is punk rock and glamour, the collection consists of six powerful and intense shades: Red Vinyl, Purple Dynamite, Fuchsia Wave, Violet Night, Pink Rock and Blue Bird.
A collection that is brimming with shimmering flamboyance, the colours have electric overtones that exude night club vibes. Bright, yet still minimalist, the collection will illuminate the greyest days of winter.
Influenced by the striking world of punk rock, Mavala's Color Club collection encapsulates extravagance and decadence.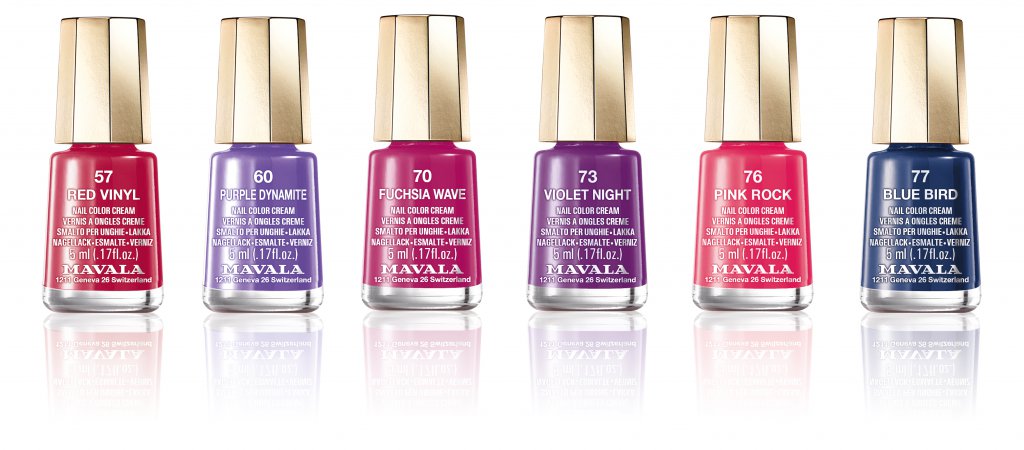 The Color Club Collection:
Red Vinyl – a deep and passionate red
Purple Dynamite – an electric violet, flashy and ultra-modern
Fuchsia Wave – a sparkling fuchsia, a classic, still slightly extravagant
Violet Night – a deep and enigmatic violet
Pink Rock – a luminous raspberry pink
Blue Bird – a deep, night blue
MAVALA Match with…
The new Color Club Collection is enhanced by using Mavala's Gel Finish Top Coat, which will leave nails with a quick-setting glossy gel effect finish.
The Color Club collection complements Mavala's wide range of nail treatment and care services. This includes a world leading selection of nail strengthening, whitening and brightening products, designed to keep nails healthy, happy and beautiful.
In addition to targeted nail treatments products, the Swiss brand also has an impressive collection of hand purifying, softening, moisturising, repairing and rejuvenating hand creams.