Mavala Matched: Pantone Colours of the Year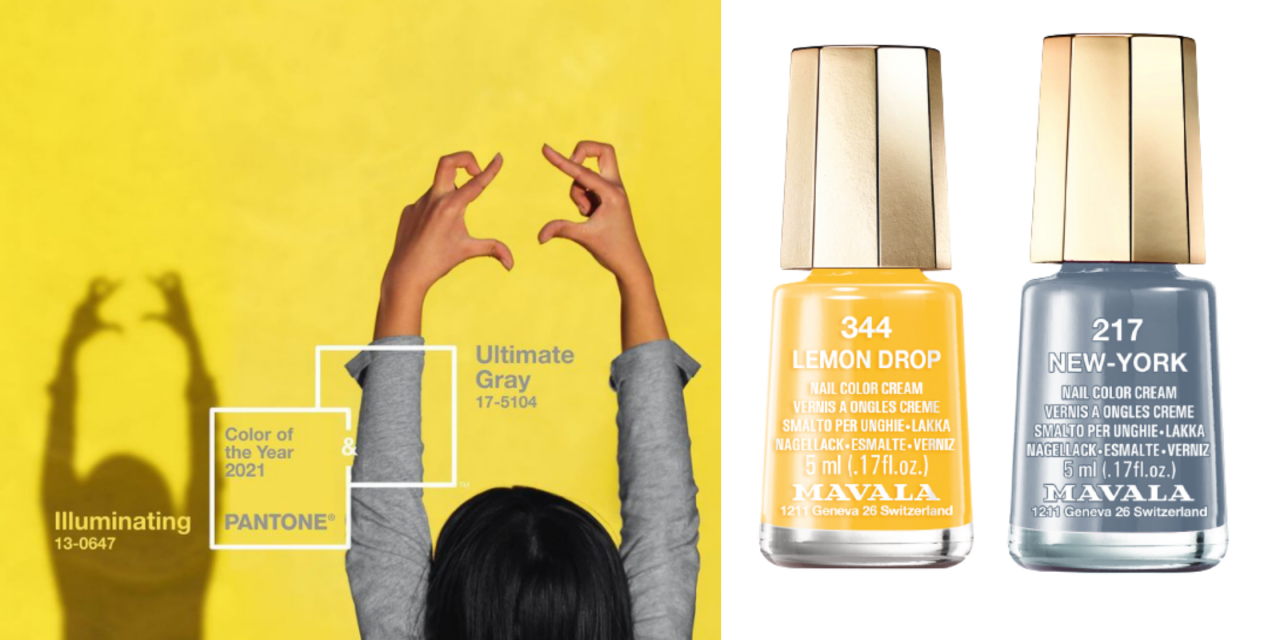 Pantone has broken the mould announced that this year it has TWO colours of the year for 2021.
The two colours they have chosen have been named as 'Illuminating Yellow' and 'Ultimate Grey', describing them as 'practical and rock-solid, but at the same time warming and optimistic', which echoes the mood everyone is taking into the New Year after a stressful and unstable 2020.
In house colour expert Lynn Gray has matched the new colours to Mavala's natural, cruelty free nail polishes and decided that Lemon Drop and New-York are the best suited choices to follow the Pantone colours as nail trends this year.
She says "Grey is a shade that will look amazing on fair skin its coolness will warm up paler skin tones, and Yellow always looks incredible on darker skin tones. This dynamic duo will also look fantastic together, so mixing and matching will look really chic and modern so experiment with different variations and accent nails."

Lemon Drop and New York , £5.50 each, are both available from lookfantastic.com