How To Take Care of Your Nails in Winter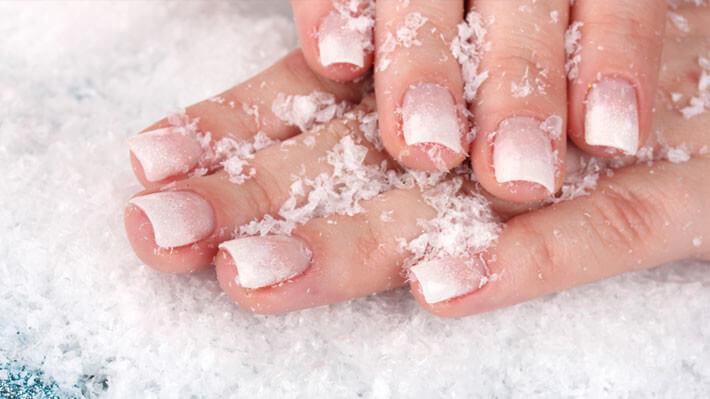 While the Winter season can bring warm, cosy memories in front of a burning fireside, the cold temperatures can play havoc on skin and nails. The dry and cold air causes nails to become weak and brittle, meaning it is particularly important to follow a winter-appropriate nailcare routine. To help nails survive the harsh winter weather, these are Mavala's top products to use.
Starting with Scientifique K+, this is targeted towards brittle nails needing extra nourishment. The liquid strengthens and hardens the natural nail bed to create smooth and strong nails which don't easily split. To use, just simply apply to nail tips two to three times a week until nails feel strong.
To ensure nails are fully protected this season, continue the treatment with Mavala's Nailactan. A nutritive cream composed of essential amino acids, lipids and kerato-balancing vitamins, this is targeted for damaged, dry and fragile nails. Use Nailactan for 4-6 weeks every night by massaging the nail and nail root for overnight activation. After continued usage, nails will have an improved overall condition and be more resistant to splitting.
Pair any of the products mentioned with Mava+, Mavala's intensive hand cream for very dry skin – perfect for ensuring hands are kept supple and soft.